Aligarh Muslim University shows Indian map without Jammu and Kashmir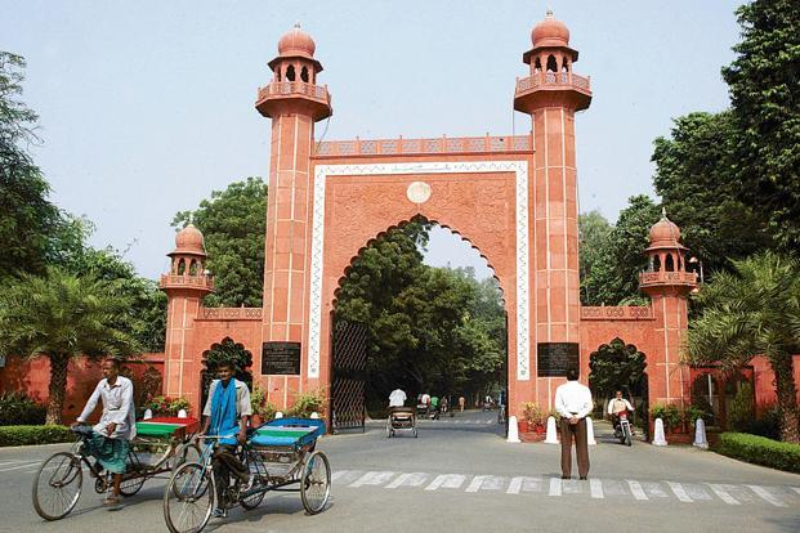 Aligarh Muslim University has once again stirred a controversy by showing Indian map without State of Jammu and Kashmir. Defending the map, the University claims that it was made by the drama society for anti-partition drama which was to take place at the Aligarh Muslim University.
According to reports, As soon as the teacher-in-charge came to know about the map, they pulled down the poster and postponed the drama.
The university said that the banners have nothing to do with the nations' politics. However, the banners have been taken off ever since the controversy stirred. If the report is to be believed, the skewed maps were also put up on the main gate of the university.
The posters were also doing rounds in the entire university campus. As per reports, the map of India in the poster included some parts of Pakistan while the region of Jammu and Kashmir was also depicted wrongly. The PRO of AMU claimed that the drama which was supposed to take place was based on Asghar Wajahat's 'Jis Lahore Nai Dekhya… O Jamya Nai'.
The story of the drama revolves around a Muslim family (Mirzas) who migrates from Lucknow to Lahore and are allotted a Haveli, which was evacuated by a departing Hindu family. As soon as they arrive in Lahore, they find an elderly woman living in the Haveli, who claims to have ownership right and refused to leave. The Muslim family gradually settles in the haveli along with her and drops the idea of pushing her out
The drama was written in 1989, it is about partition and against communalism. The drama was to be staged at the university.
Also read: Aligarh Muslim University issues strange advisory to educate students