Rajasthan Political Crisis: Sachin Pilot removed as Deputy Chief Minister
Sachin Pilot removed from post of Rajasthan deputy chief minister and also as Congress' state unit president.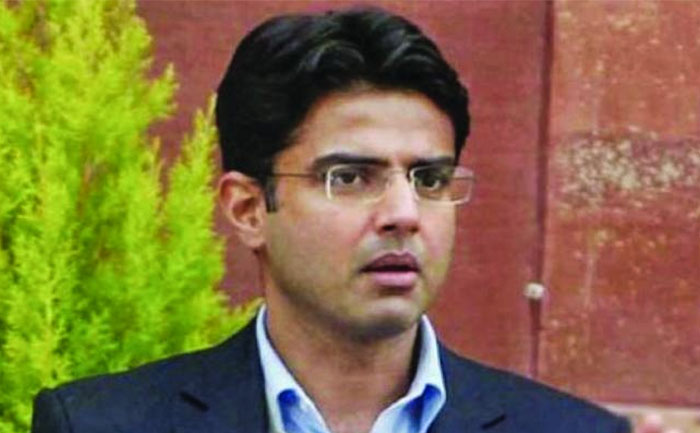 The political crisis in Rajasthan has finally culminated with the removal of Sachin Pilot. Yes, the power struggle between Rajasthan Chief Minister Ashok Gehlot and Sachin Pilot has finally come to an end. The Congress has sacked Pilot as Rajasthan deputy chief minister and also removed him as Congress' state unit president. Congress leader Govind Singh Dotasra is the new state party chief. Along with Sachin Pilot, two others have also been removed by Congress.
Sachin Pilot who had been miffed after the special operations group (SOG) of Rajasthan Police, sent a notice to him for appearing before it. They were probing the alleged case of bribing of MLAs to topple the Congress government in Rajasthan. Pilot's supporters viewed the notice as a plot to humiliate Pilot by the CM Gehlot.
Sachin Pilot had claimed Ashok Gehlot-led government in the state is in a minority. This is after over 30 Congress and some Independent MLAs have pledged support to him. In a show of strength, Pilot-led Congress camp released a video showing 16 MLAs sitting together.
As reported by sources to India Today TV, Sachin Pilot has demanded from Congress the chief ministerial post for himself. Apart from the CM post, Sachin Pilot has sought the removal of Congress General Secy Avinash Pande and key posts to his men.
As reported by ANI sources, Top Congress leaders, including Rahul Gandhi, Priyanka Gandhi Vadra, Ahmed Patel, P Chidambaram, and KC Venugopal have spoken to Sachin Pilot several times. But to no avail. He did not attend the second meeting by the Congress leaders to solve the issue. Finally, as attempts to pacify Sachin Pilot failed the party sacked him. The decision to remove Pilot was taken at the Congress Legislature Party meeting which was held at the Fairmont Hotel in Jaipur.
Also Read: Rajasthan Political Crisis: Sachin Pilot reaches Delhi; CM Ashok Gehlot calls emergency meet