Rajinikanth: People will decide if BJP is a dangerous party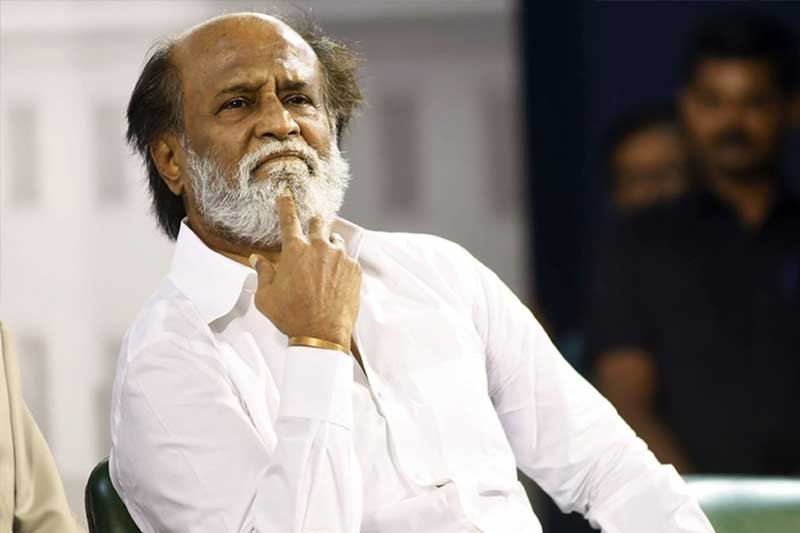 With the statement of the Tamil superstar-turned-politician Rajinikanth going wrong on whether Bharatiya Janata Party is such a dangerous party, the actor tried to clarify his words and stated that only 'God and the people are behind him'.
Considered as 'Thalaiva' (Boss) among the people of South India, Rajinikanth had opined earlier that if Opposition believes 'BJP is dangerous, then it must be'. However, with the statement being taken in the wrong sense, the actor-turned-politician stated that he meant something and something else was derived from it.
He said on Tuesday, as NDTV quotes, "On Monday, I had meant opposition parties believe BJP is dangerous. People will decide if BJP is a dangerous party. If 10 people go against one person, you decide who is stronger."
As he is one of the actor who had applauded the demonetisation move by Prime Minister Narendra Modi, his inclination is thought to be close to BJP. But the actor, without mincing his words stated, "People keep saying the BJP is behind me. That is not true. Only God and the people are behind me." He assured his supporters that his politics will be "spiritual" and based on "honesty and truthfulness".
Though Rajinikanth had supported the demonetisation move two years ago, but hasn't shied away from criticising a government decision by calling it an 'incorrect move'.
He said, "The implementation was flawed. It is a matter that should be discussed in detail." Notably, on November 8, 2016, PM Modi-led Union government announced that Rs. 500 and Rs. 1,000 currency notes would be scrapped with immediate effect.
ALSO READ: Rajinikanth: If Opposition believes BJP is dangerous, then it must be