Rajnath Singh asks Delhi Police: Behave 'politely' with people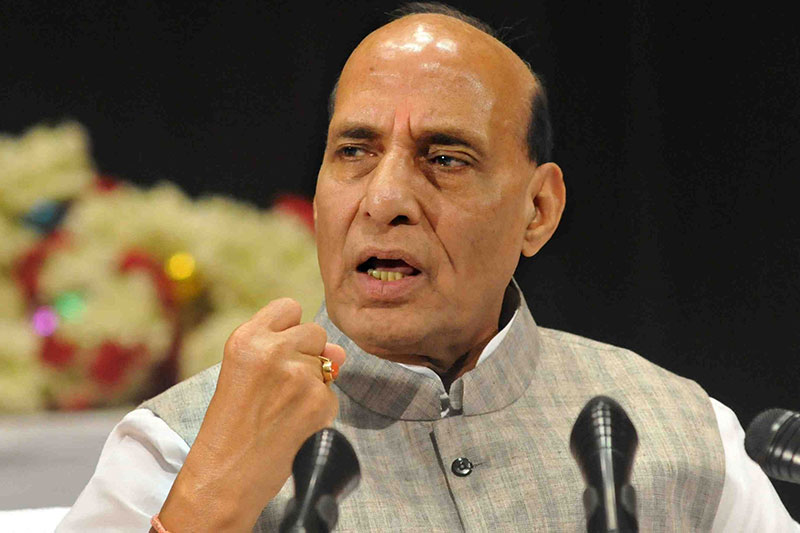 Union Home Minister Rajnath Singh on Tuesday asked the Delhi Police personnel to behave "politely" to people who come to police stations to lodge complaints. The Union Minister said these words on the eve of Diwali, while launching 300 new 'Raftaar' motorcycles for patrolling in the capital. He was of the opinion that Delhi Police to become role model for the entire nation.
Addressing the police personnel in the national capital, Singh said, as quoted by NDTV, "If someone comes to the police station to lodge a complaint, can't we talk to them politely? If a complainant is waiting for hours, can't we ask them for water?"
The Union Minister stated that police must pay more attention towards developing a friendly attitude towards people, so that people feel that police are there to help them. Stating that he gets regular inputs about police stations and the personnel, Singh said, "I will ask the Police Commissioner to ensure arrangements for tea stalls for complainants at police stations if possible and the home ministry will provide funds for it. Why can't the police personnel present themselves as a role model?"
Stating that common people — coming to the police stations for help — should be treated with "dignity", Singh said that more attention should be given to this and asked city police chief, Amulya Patnaik and the Lieutenant Governor of Delhi, Anil Baijal to look into the matter.
Adding on, the Home Minister also said that his ministry is considering filling up 12,000 posts out of which approval has been given for the recruitment of 4,000 posts.
ALSO READ: Rajnath Singh: India is surrounded with possibilities not with incapabilities