Rajnath Singh says lynching is a state issue, Opposition stages walkout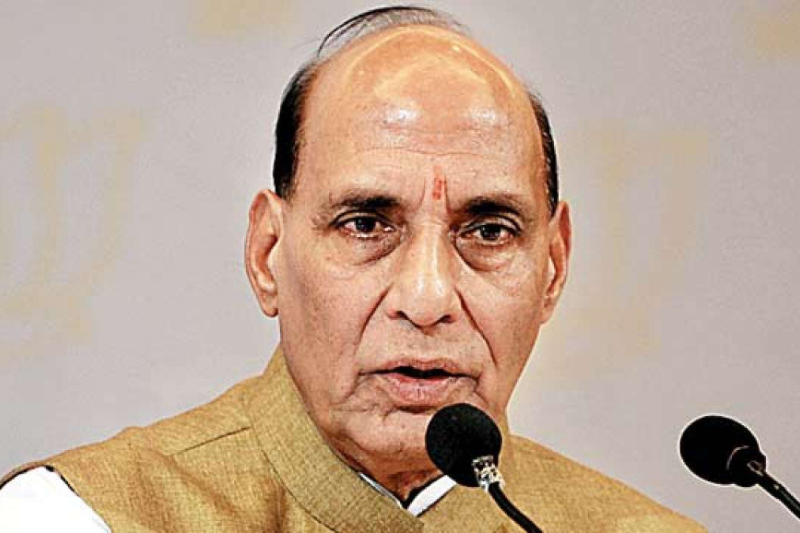 The Opposition today walked out of the Lok Sabha after Union Home Minister Rajnath Singh made a statement saying that mob lynching is a state subject and the local government should take "strict action" to prevent it. The matter was raised in both Houses of Parliament today.
Rajnath Singh said, "I condemn it. Lynching happens on basis of rumours. But it is the duty of the state governments to take strict action against such incidents. It's a state subject."
"It's not like lynching has been happening only in the last few years, they've happened before too," Rajnath said.
Stating that the Centre has a limited role in dealing with issues related to law and order, Rajnath Singh said that the Ministry of Home Affairs (MHA) sent two advisories to the states for preventing mob lynching.
"The Centre can't stay mum. The MHA had issued advisories in 2016 and in the first week of July. Incidents happen because of fake news circulated through social media. We have told the social media providers to install checks in systems to stop such fake news," he said.
Terming the incident as unfortunate, Rajnath Singh said, "I request state governments to take appropriate actions against the culprits." Not satisfied with Rajnath Singh's reply, the Opposition staged a walk-out. Here Singh, has clearly washed off the charges of his hands and deflected the responsibility also not withstanding the fact that the lynching incidents have taken place in the BJP ruled states. Shashi Tharoor, senior Congress politician also spoke against Singh's shirking responsibility. <blockquote class="twitter-tweet" data-lang="en"><p lang="en" dir="ltr">The Home Minister&#39;s statement in Lok Sabha on mob lynching was not satisfactory at all, that is why we staged a walkout from the house. This is not a game of ping pong that states and Centre keep shifting responsibilities: Shashi Tharoor,Congress MP <a href="https://t.co/Tn0BMCm1XA">pic.twitter.com/Tn0BMCm1XA</a></p>&mdash; ANI (@ANI) <a href="https://twitter.com/ANI/status/1019850295910780928?ref_src=twsrc%5Etfw">July 19, 2018</a></blockquote>
<script async src="https://platform.twitter.com/widgets.js" charset="utf-8″></script>