Rajnath Singh: Terrorism in Kashmir is Pakistan-sponsored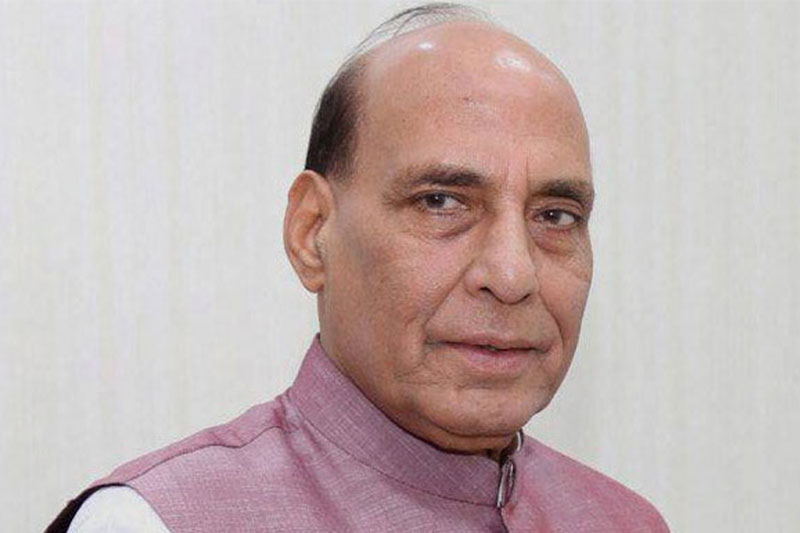 Union Home Minister Rajnath Singh on Monday said that the BJP-led Union government is ready to talks "ready to talk to everyone" over the Kashmir issue, but think twice before engaging with those sponsoring terrorism. He was of the opinion that terrorism in the Valley is "Pakistan-sponsored".
Speaking to the reporters on Monday, as quoted by PTI, the Union Minister said, "I think the (Kashmir) matter will be resolved. We are ready to talk to everyone. As far as terrorism is concerned, all security agencies are working in coordination,"  adding, "Terrorism in Kashmir is Pakistan-sponsored."
Citing the reasons of the brutal killings of three policemen in Jammu and Kashmir and Islamabad releasing postage stamps "glorifying" Kashmiri militant Burhan Wani, the Union government called off the meeting between the foreign ministers at United Nations General Assembly. The Indian government had agreed for bilateral talks with just 24 hours ago, before cancelling it.
Briefing about the minutes of the zonal council meeting, Singh informed that out of 22 points, 20 have been resolved. He added that in the last four years of the BJP government, around 680 issues were discussed of which 428 were resolved in 12 meetings. Among the issues discussed include — need to increase density of roads and upgrading existing roads, assistance required to combat Left Wing Extremism (LWE) and modernisation of police forces.
It is to be known that under the States Reorganisation Act, 1956, five Zonal Councils — central, western, northern, southern and eastern — were established.
ALSO READ: Pakistan on Burhan Wani postage stamps: Not all Kashmiris are terrorist