Rakhi Sawant gets trolled after being compared to Sridevi by Deepak Kalal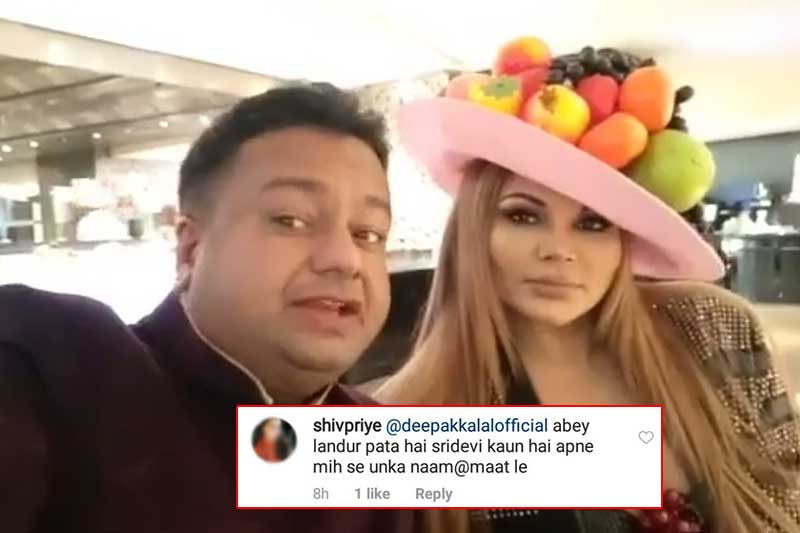 Controversy queen Rakhi Sawant has always been in the news for wrong reasons. Recently, she spotted at an Indian Television Academy Awards (ITA) along with her alleged boyfriend Deepak Kalal. Rakhi sported a strange attire.
Taking to photo sharing platform Instagram, Rakhi Sawant posted a video, wherein Deepak Kalal compared her with late Bollywood actress Sridevi, resulting in the couple got mercilessly trolled on social media.
This is how people react on Rakhi Sawant video: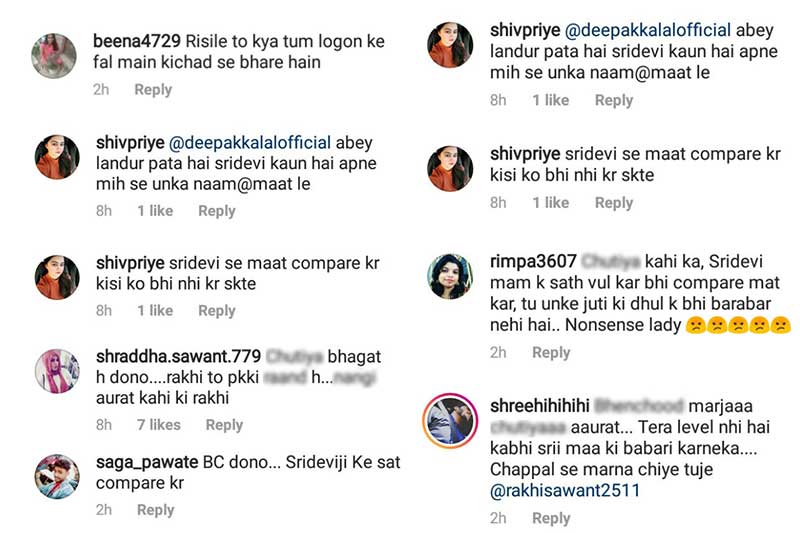 As you know, this not the first time Rakhi did something outrageous. Sometimes back, she had posted a video of her saying that she would like to donate her boobs.
"I don't have anything else to donate other than my b**bs. So, I want to donate my b**bs. I don't know who would want to have these. So, let's see who gets these," she said.
Recently,  Rakhi Sawant had received grave injuries when she challenged a professional foreign wrestler for a bout at Continental Wrestling Entertainment (CWE) match held in Panchkula, Haryana.
The foreign wrestler who was challenged for a bout by Rakhi Sawant, knocked her out, following which the Indian actor was heard complaining about stomach and backache, reported The India Today.
It is to be noted that Rakhi Sawant and her beau Deepak Kalal is all set to tie the knot on December 31. The couple has posted several videos informing the same. In addition, Deepak Kalal has said that their 'Suhaag Raat' will be live telecasted.
Also read: Is Rakhi Sawant all set to tie the knot with Deepak Kalal?