Is Rakhi Sawant all set to tie the knot with Deepak Kalal?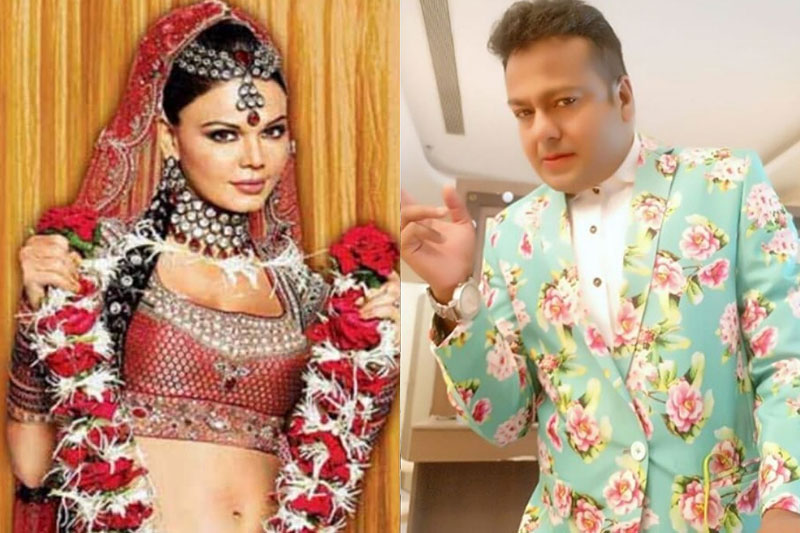 Controversy queen Rakhi Sawant is once again hitting headlines and this time around for her wedding invitation. Yes, the actress is all set to tie the knot with Deepak Kalal and has shared her wedding invite on social media.
Rakhi has shared her wedding card with fans on Instagram, "Together with their families, Deepak Kalal weds Rakhi Sawant. Two loving hearts are getting united and are making a promise to in love forever."
Check out the invite here:
She has also mentioned the date, time and venue of her wedding with Deepak.
For the uninitiated, Deepak Kalal had became a viral video sensation for his 'Kashmir Mai Aaya Hoon' and 'Kela Kha Raha Hoon' videos. He is at present appearing on the ongoing season of Karan Johar judged show 'India's Got Talent'.
Deepak also posted about the wedding on his Instagram account. He wrote, "Rakhi Sawant posted our wedding invitation on her Instagram.. visit her Instagram account and comment below our wedding invitation."
Wonder if this is a publicity stunt or has the wedding bug hit Rakhi Sawant too?
Also Read: Rakhi Sawant challenges foreign wrestler at CWE, gets hospitalised