Raksha Bandhan 2020: Date, History, Significance And Muhurat Timing
Raksha Bandhan 2020: Date, auspicious time and significance of the festival that celebrates the bond of brother & sister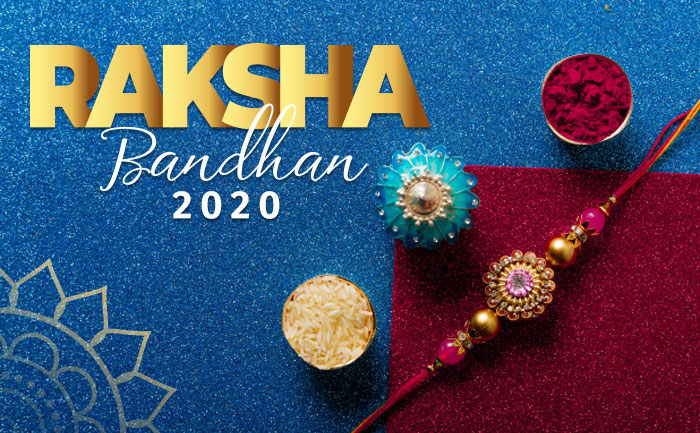 Raksha Bandhan is one of the most popular Hindu festivals. Raksha Bandhan is a Sanskrit phrase, the place 'Raksha' means 'safety' and 'Bandhan' means 'to tie', so Raksha Bandhan means 'to tie the knot of safety'. As it falls on a Full Moon day or Poornima it is also known as Rakhi Poornima. It celebrates the loving bond shared by brothers and sisters. Sisters tie a thread around their brother's wrist and pray for their long life. Brothers promise to protect them lifelong in return. This festival is celebrated in Shravana month during full moon day or Purnima day. The dates vary each year as per the position of the Moon. This year the festival is being celebrated on August 3, 2020.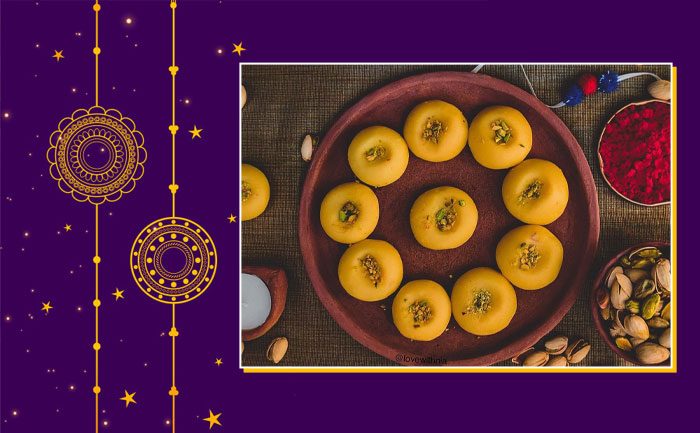 Here is all you need to know about the Date, Shubh Muhurat and Story Behind Rakhi:
Raksha Bandhan 2020: Date: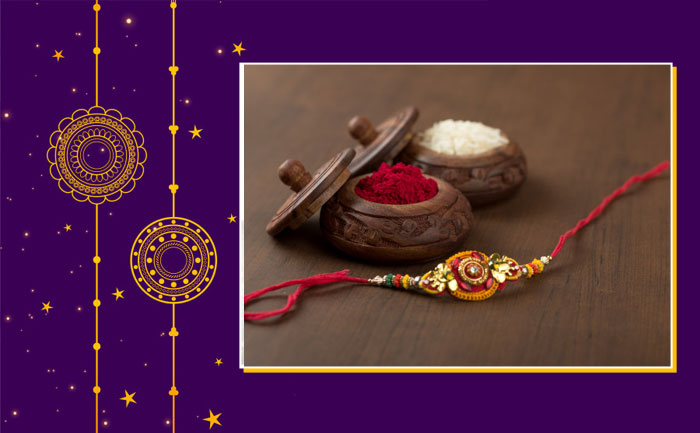 This year Raksha Bandhan will be celebrated on Monday, August 3, 2020. Rakhi 2020 will be very auspicious as the day is falling on the Shravan Purnima and the Shravan Nakshatra of the month.
Raksha Bandhan 2020: Shubh Muhurat: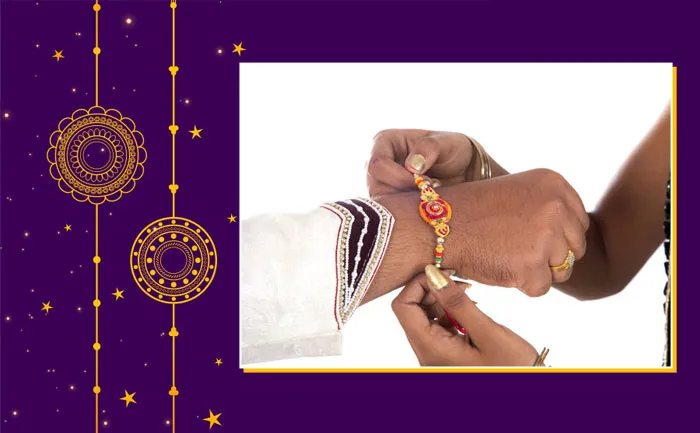 The auspicious time to tie Rakhi will begin from 09:28 am and end at 09:17 pm.
The Purnima Tithi begins on Aug 02, 2020, at 09:28 pm
Tithi ends on Aug 03, 2020, at 09:28 pm
 Aparahna time Raksha Bandhan Muhurat is from 01:48 pm to 04:29 pm. (Duration:02 Hours 41 mins)
Pradosh time Raksha Bandhan Muhurat is from 07:10 pm to 09:17 pm. (Duration – 02 hours 07 mins)
The best time to tie Rakhi is always considered to be Aparahna. If not then you can even tie it during the Pradosh period. But Bhadra is considered to be inauspicious so avoid tying a Rakhi during Bhadra.
Raksha Bandhan Bhadra Punchha: 05:16 am to 06:28 am
 Bhadra Mukha: 06:28 am to 08:28 am
 Bhadra end time: 09:28 am
Raksha Bandhan 2020 Rituals: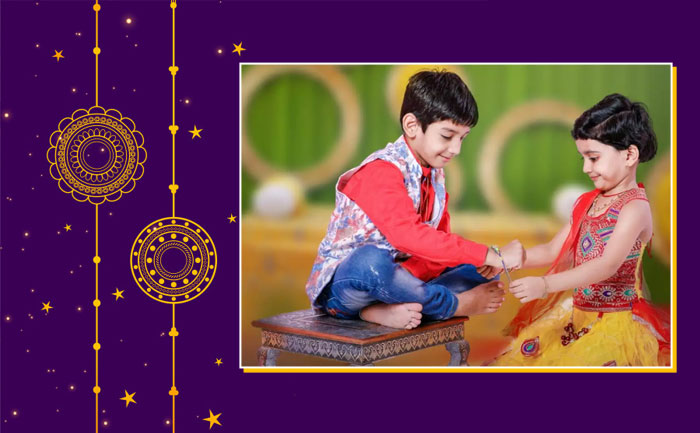 The day is important as it signifies the bond between a brother and a sister and the undying love that they have for one another. On this day sisters decorate a Special puja with roli, rice grains, diya, sweets, and rakhis. During muhurat time, they apply tilak to the brother's forehead, tie a sacred thread 'Rakhi' on their wrist and pray for long life, and brothers in return offer gifts and promise to protect her. Those who live far away in distant lands send rakhi's to their brothers through a post on this special day. Not only siblings but also cousins and friends celebrate this festival with each other.
Raksha Bandhan 2020 Legends Behind Rakhi:
Raksha Bandhan has a deep-rooted historical and mythological significance.
1. As per a mythological legend, On every Shravana Purnima day, goddess Yamuna used to tie a sacred thread on Yama's (God of death) wrist. Yama was so touched by this custom that he declared, whoever got a rakhi tied from his sister would become immortal. From that day the traditional has been performed by the people.
2. Another legend is related to the Mahabharata. Once Lord Krishna was hurt while battling king Shishupal and left with a bleeding finger. At that moment, Draupadi had torn a piece of cloth and tied around his wrist to stop bleeding. Krishna was touched by her gesture and promised to come to her protection and help whenever she needs that.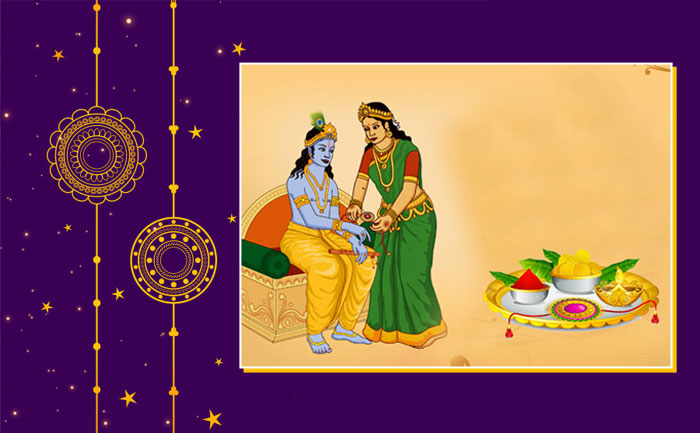 3. The story of Rani Karnavati and Emperor Humayun is the most significant evidence in history related to this festival. Rani Karnavati, a widowed queen of the king Chittor sent a rakhi to Emperor Humayun with a request to save her dignity. The Emperor Humayun touched by the gesture and started with his troops without wasting any time to save her honour but before he reached there, Rani performed Johar and sacrificed her life.
4. As per another mythological legend, Lord Vishnu won over the three worlds from Demon Bali. But the demon asked him for a boon as per which the Lord had to stay with him. The lord accepted and started living with him. Vishnu's wife Lakshmi tied a rakhi to the demon king and when he asked her what she wants as a gift. The Goddess requested him to free her husband so that he can return with her to Vaikuntha. The demon king accepted and Lord Vishnu returned to his abode.
5. Lord Ganesh sons Shubh and Labh wanted a sister. They asked their father for a sister who decided to give them one on the intervention of Narada. Lord Ganesha created Santoshi Maa through divine flames and his sons finally got a sister.
Raksha Bandhan celebrated in different parts of India:
Narali Purnima: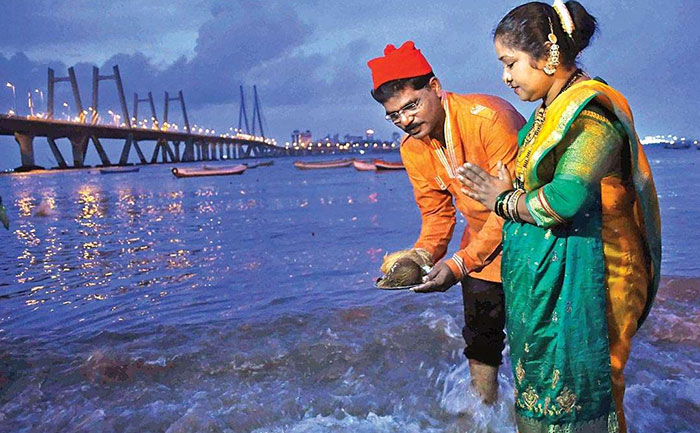 In the coastal region of Maharashtra, the day is celebrated as Narali Purnima. It marks the beginning of the Fishing season and the fishermen pay obeisance to Lord Indra and Varuna by offering coconut to the sea. They also pray for their protection in high seas.
Pavitropana:
In Gujarat, people not only tie rakhis but also offer water to Lord Shiva. It is a belief that the one who does so will be forgiven for their sins.
Lumba Rakhi:
In Rajasthan sisters not only tie a rakhi to their brothers but also a rakhi called Lumba is tied to the bangle of their brother's wife. As the wife is considered as the better half the ritual is considered incompleted until they do so.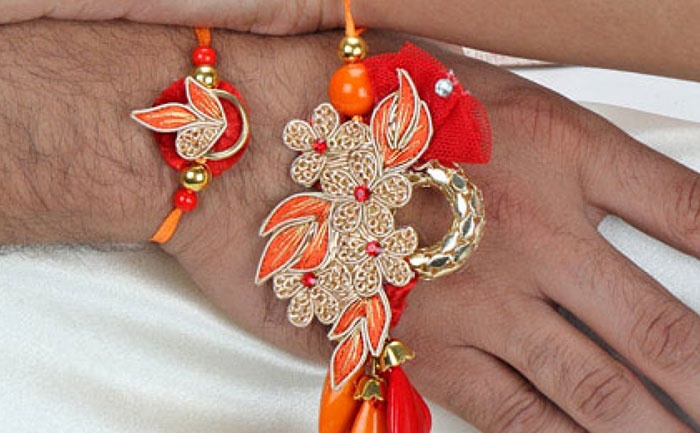 Jhulan Purnima: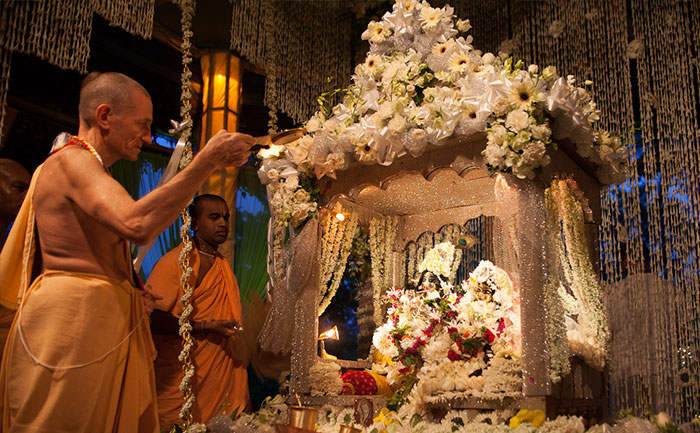 In West Bengal, the idols of Radha and Krishna are made to sit on a swing also known as Jhoola. The jhoola is decorated with flowers.
Gamha Purnima: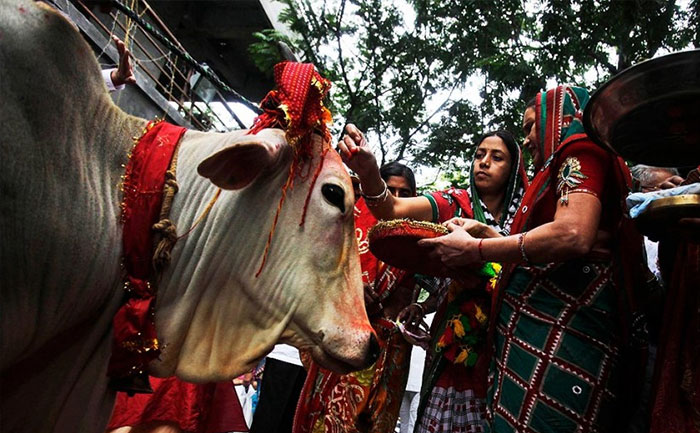 In Odisha, Raksha Bandhan is also celebrated as Gamha Poornima. They decorate the cows and bullocks and worship them. The dish of the day is pitha that is made from rice paste and coconut fillings.
Raksha Bandhan coincides with Gauri Pujan, which falls on Shravan Purnima. It is also an important day for the Brahmin  who change their Janeyu (sacred thread). A Janeyu is a thread that is diagonally worn over the left shoulder to the right side of the torso. This Vedic ceremony is called Upakarma, and the same is known as Avani Avittam in Tamil Nadu.
Also Read: Check out these top successful 'Bhai-Behan' jodis of India