Ram Madhav: India's claim to Gilgit-Baltistan region stronger than Pakistan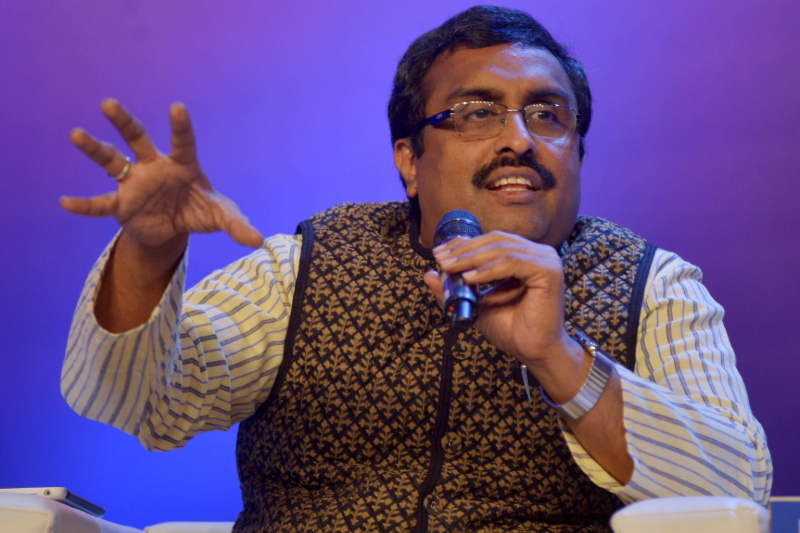 Bharatiya Janata Party (BJP) national general secretary Ram Madhav on Thursday asserted that country's claim to Gilgit-Baltistan region is stronger than Pakistan's.
Speaking at launch of a book 'Gilgit-Baltistan and its saga of unending human rights violations' in Delhi, Ram Madhav said, "Our case, as far as Gilgit Baltistan goes, is, even more, stronger for the important reason that when Jammu and Kashmir acceded to India, technically Gilgit Baltistan was an integral part of the then state of Kashmir and Jammu, under Maharaja Hari Singh and it was not annexed through any army encroachment."
Madhav further said, "However, this strategically important region of Jammu and Kashmir was handed over to the then Pakistani rulers by two deceitful British officers." "It was taken over without resistance and in an illegal manner. This area is of great significance to us as it acts as a gateway to Afghanistan and Central Asia," he noted.
Madhav, on the occasion, also pointed out that the international communities should take cognizance of the atrocities and human rights violation committed by the Pakistani establishment in the Pakistan Occupied Kashmir (PoK) and Gilgit Baltistan region.
He stated that the international communities should also take cognizance in the propaganda machinery rolled out by the Pakistan government to incite violence in Jammu and Kashmir through sponsoring terrorists and proxies.
"A propaganda is being long unleashed by Pakistan and their proxies about Jammu and Kashmir by whitewashing the human rights violence committed by them in the PoK and Gilgit Baltistan. It is important for us to understand the real nature of the Pakistan administration. There has also been a concerted effort over the last 50 years to change the demography of Gilgit Baltistan. These are matters for the world at large to know," the BJP national general secretary concluded.
Importantly, Gilgit-Baltistan is a legitimate part of Jammu and Kashmir when the accession document was signed by Raja Hari Singh in 1947. But the betrayal of some British officers and raised communal sentiments hijacked the Gilgit-Baltistan at that time. The map of Jammu and Kashmir features the area as part of India.
The Gilgit-Baltistan occupied by Pakistan covers 85,793 sq km and is treated as a separate geographical entity by Pakistan. It has a regional assembly and an elected chief minister. The area was divided in 1970 into two: Mirpur-Muzaffarabad (Pakistan-occupied Kashmir) and the Federally Administered Gilgit-Baltistan.
Also Read: Ram Madhav: No Indian citizen will be victimised due to NRC