Ram temple is an agenda of BJP and it's time for course correction: Chirag Paswan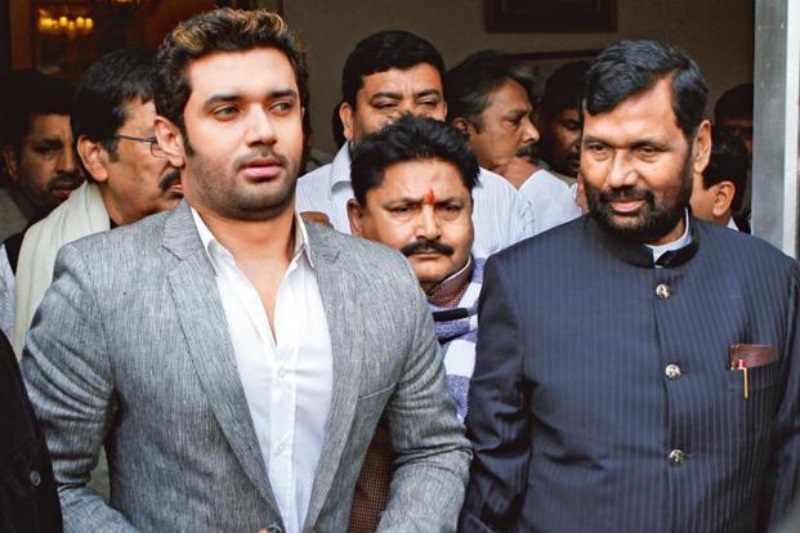 In a powerful to message to Bharatiya Janata Party (BJP), Chirag Paswan said that the Ram temple is an agenda of Saffron party and it is time for a course correction.
Talking exclusively to NDTV, Chirag Paswan said that Ram Mandir is the BJP's agenda and they are free to push it. "But when it dominates the rest of the issues that concern the common people — that we need to rework… Don't push it to an extent where it over-rides all other issues," he added.
Paswan, one of the BJP's key allies in Bihar, had said that most of the allies including his party and Nitish Kumar's JDU were on the same page on the Ram temple issue.
Asked if his Lok Janashakti Party (LJP) has made its stand on the temple clear to the BJP, Chirag Paswan said at the outset of their alliance in 2014, he had told the BJP that theirs would be an "issue-based partnership".
Speaking on the Congress performance in the election, Chirag Paswan said, "Rahul Gandhi was doing well for himself," adding that he is pretty excited with the kind of victory he has managed in these 3 states. "But I think there is nothing to get very excited about, because despite the anti-incumbency, the Congress had to try really hard and they have formed the government with a very marginal win," he added.
Also Read: Delhi: VHP demands fast-track of building Ram Temple