Ramadan 2019: Timings For Government Offices, Parking, Schools, Malls & Public Transport In Dubai
Ramadan 2019: UAE Government has just announced the timing for government office in Dubai during the holy month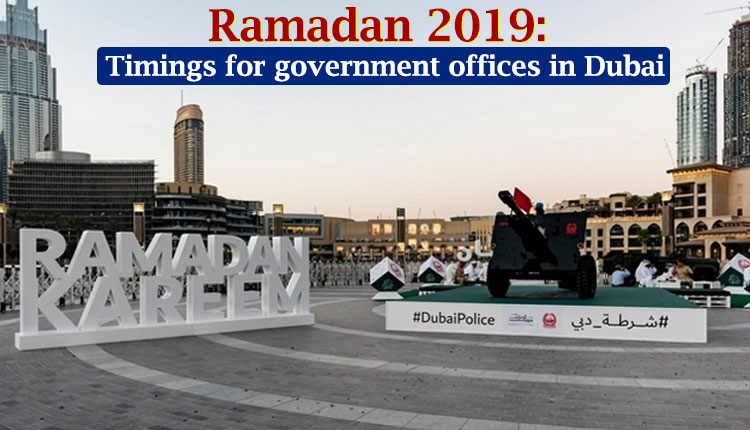 Ramadan 2019 — Holy month for Muslim community — is just a few days away. It is scheduled to start from May 6 in the middle east countries whereas it will begin from May 7 in India. During Ramadan, Muslim around the world observe fast and perform special prayers such as Traveeh. On the occasion of Ramadan, Islamic countries such as Dubai, Saudia Arabia and others reduce working hours for labours working in private and government sectors.
Ahead of Ramadan this year, the UAE President has issued an order releasing more than 3,000 prisoners. The government of Muslim dominated countries have just reduced working hours for Ramadan 2019. Ramadan Kareem 2019: Date, Time Table, Significance, History, Basic Questions & Rules Of Fasting
Here are Timings for government offices, Parking, Malls, Schools in Dubai
1. Public and private sector timings
The UAE government has just shortened the working hours for employees working in the private and public sector for Ramadan. According to the Federal Authority for Government Human Resources, working hours for the public sector employees have been reduced and it will be from 9 am until 2 pm across the UAE, whereas working hours for the private sector have been shortened by two hours.
2. Parking timings
It is to be noted that you would not need to pay a single buck or Dirham while parking during Iftar time in Dubai. Yes, it will be free across the country. You will have to pay money if you park your vehicles from 8 am to 6 pm and from 8 pm to midnight during Ramadan. At Tecom, the tariff will apply from 8 am to 6 pm, while in the multi-level parking lots, the fees will be applicable 24/7.
3. School timings
Besides, Public and Private sector employees, students studying in Dubai will have shorter time during this holy month. During Ramadan, the school time will commence between 8:00 to 8:30 am and finish by 1:00 to 1:30 pm, with shorter breaks as required. According to reports, Schools in the UAE have advised that their school time should not exceed more than five hours.
4. Malls, food courts timings
Unlike schools and companies, Malls in Dubai will continue to operate throughout the Ramadan this year. The timing of Malls in Dubai will extend late-night operating hours to accommodate those fasting from Down to dusk. Malls will remain open until 1am on weekdays and until 2am on weekends. They also reminded mallgoers that some smaller boutiques and small businesses may choose to close during the day and reopen after sunset. Details here
5. Public transport timings
The Roads and Transport Authority (RTA) has announced changes to the business hours of all its services during Ramadan. RTA services affected by Ramadan timing include customers' happiness centres, paid parking zones, public buses, Dubai Metro and Tram, marine transit modes, and service-provider centres (technical testing).
6.Dubai Metro
Metro lines in Dubai will continue to operate from Saturday to Wednesday from 5 am to midnight. On Thursday, from 5 am to 1am (of the following day), and on Friday from 10 am to 1 am (of the following day). On  Thursday,
The Metro stations on the Green Line will be operating from Saturday to Wednesday from 5.30am to midnight. On Thursday, from 5.30am to 1:00 am (of the following day), and on Friday from 10 am to 1 am (of the following day).
7. Dubai Tram
Tram in Dubail will be operating during Ramadan from Saturday to Thursday from 6:00 am to 1:00 am (of the following day), and on Friday from 9:00 am to 1:00 am (of the following day).
Also Read: Ramadan 2019: UAE President Sheikh Khalifa Forgives 3,005 Prisoners Ahead Of Holy Month