Fans concerned about Rana Daggubati's health as he posts picture
Rana Daggubati shares photo of his on social media and fans worried about his health as he looked thin.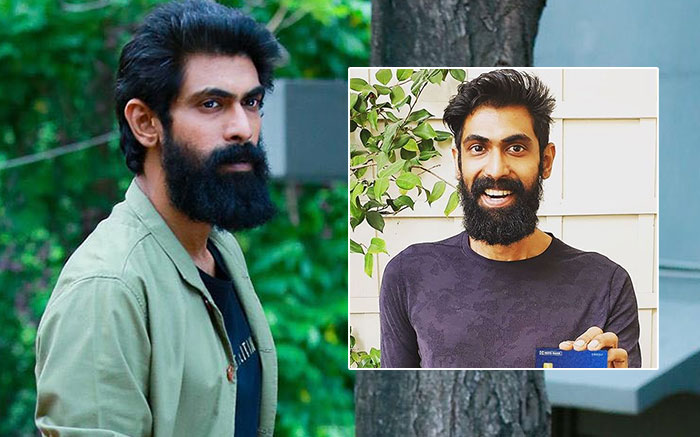 Bahubali famous Bhallaladeva looked surprisingly thin as he posted his photo on social media. News has been spreading about him since a couple of months that his health isn't in a good state. It was said that he had a kidney transplant and that his mother had donated her kidney to him. However, it was all rubbished as a rumour by the actor.
After his recent picture on Instagram, fans have become worried about his health. The actor had shared a photo on Instagram promoting a brand. In the specific photo Rana Daggubati looks very lean and thin. It didn't take a while for the fans to start commenting on his photos regarding his health.
This is the photo which he posted on the social media. People commented on his photo below asking  him if he is alright and everything is okay. A fan wrote, 'Why you look so sick and thin.' Once having a body-builder physique now Rana looked so thin in the photo that it was hard to recognize him. Fans couldn't stop themselves from asking about his health and speculations began after the photo was shared on Instagram.

Related to the rumours about his health, He said "I think there was enough speculated about it (kidney transplant), and I am tired of clarifying too that I am absolutely fine and healthy. So I think rumours on my health are now a boring topic. Whenever I leave Hyderabad, people get apprehensive, but I am thankful for the love and the concern people have been showering on me."
Presently, Rana Daggubati is working on the pre-production of his epic film Hiranyakashyapa in U.S.
Also Read: Shah Rukh Khan' Doppelganger Spotted In Jordan: Fans Call "SRK 20-Years From Now'