CBI, IB, and Delhi police summoned by Supreme Court for CJI Rajan Gogoi's case
Chief Justice of India Ranjan Gogoi sexual harassment case: CBI, IB, and Delhi police summoned by Supreme Court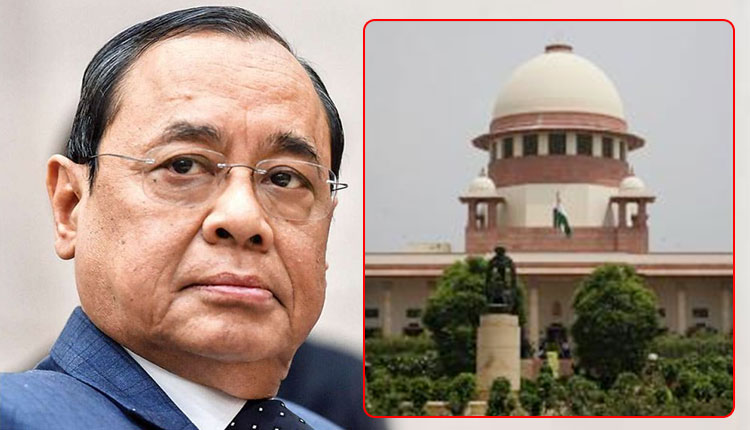 A former Supreme Court employee accused Chief Justice of India, Ranjan Gogoi of sexual harassment. A lawyer's named Utsav Bains claimed that it is a conspiracy to frame Mr. Ranjan. The CJI denied all the allegations against him and said that judiciary's independent is "under threat" and it "cannot be made a scapegoat".
Yesterday, in the hearing the court asked Utsav to explain and clarify his claims today. The joint director of the CBI, the director of the Intelligence Bureau and the chief of Delhi Police met three Supreme Court judges in their chamber. The court will hear the matter at 3 pm today. The three-judge panel is headed by Justice Arun Mishra. As reported by PTI, Justices R F Nariman and Deepak Gupta said, "It is not an inquiry. We are meeting these officers in secret. We don't want any evidence to be disclosed."
Mr. Bains said, "There must be judicial probe. It points out to a larger conspiracy. We have seen how CBI is used as a tool. Sensitive evidence must be collected by judicial officers because the police are under the state. Only judicial probe is requested."
He also added, "I have a CCTV footage, which is real evidence. I am submitting this in court. The accused-mastermind is very powerful."
The Chief Justice said that he has been framed because he was about to hear important cases in the apex court. One such case is of Tapan Chakraborty, a former top court employee who was arrested by the Delhi police earlier this month. Mr.Gogoi said, "I will sit on this chair and discharge my judicial functions without any fear… Things have gone too far."
For more updates on this, stay tuned to our space.
Also Read: Wife Of Rohit Shekhar Tiwari, Apoorva Arrested For His Murder