Ranu Mondal: Age, Unknown Facts, Biography, Husband, Lifestyle and More
Rare unknown facts about internet sensation Ranu Mondal's life, family and many more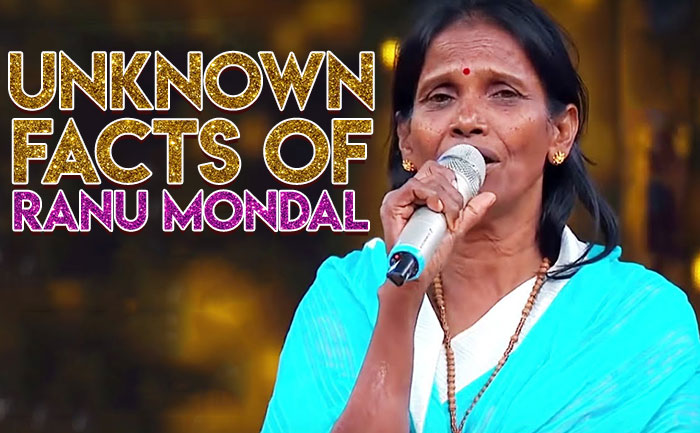 Internet sensation Ranu Mondal has garnered an immense fan following within a short time span. The Street singer from Ranaghat became famous all thanks to her singing videos that went viral on social media. Ranu's video first came to the fore when a commuter engineer and facebook user Atindra Chakraborty recorded her melodious voice and shared it on social media.
The video of Ranu Mondal, singing Lata Mangeshkar's iconic song 'Ek Pyar Ka Nagma Hai' for the movie "Shor", grabbed a lot of attention and soon people started calling her as "Kolkata's Lata Mangeshkar."
As Ranu Mondal has been a talk of the town for a few days and everyone is curious to know more about Ranu Mondal we have brought you some lesser-known and interesting facts of her.
Here are some of the rare and unknown facts of Ranu Mondal:
Ranu's full name is Ranu Mariah Mondal and she is also known as Ranu Bobby. Her hobbies are Singing and music
Ranu was born in Krishnanagar(West Bengal) and she spent most of her childhood days at her aunt's house in Ranaghat, as she lost her mother at a younger age.
She was married to her neighbour Bablu Mondal at the age of 19. She has a daughter named Sathi Roy.
She came to Mumbai along with her husband to earn a living. She did a number of jobs in Mumbai and reportedly even sang in a club where she was known as Ranu Bobby but had to leave it as her husband did not approve.
She went into depression after her husband's death and went back to Ranaghat. Mondal lived in poverty and started singing at the Ranaghat Railway station to earn a living.
A women working Ranaghat station in West BengalWhat a voice, felt in love with this voice 😊#krishaandaszubu

BarpetaTown The place of peace ಅವರಿಂದ ಈ ದಿನದಂದು ಪೋಸ್ಟ್ ಮಾಡಲಾಗಿದೆ ಭಾನುವಾರ, ಜುಲೈ 28, 2019
A 26-year-old engineer Atindra Chakraborty spotted Mondal singing and recorded her song. He later shared it on Facebook. The video was an instant hit and garnered 4 million views within a short time span. That guy who recorded Ranu's song is a software engineer who lives in Ranaghatin West Bengal. He has been with her since she got fame.
She was felicitated by the Local Block Development Officer and the State Government has even assured her assistance.
Ranu was given a free high-level transformation by a local parlour. The people at the parlour also shared the pictures of Ranu's transformation.
Ranu is one of the biggest fans of Bollywood singer Lata Mangeshkar. And she used to sing Lata's song mostly. She is also a fan of Mohd Rafi. Ranu has participated in the television show Superstar Singer on Sony Entertainment Television channel.
She has also recorded a song "Teri meri Kahani "with singer Himesh Reshammiya for his new movie "Happy Hardy and Heer." For which she was apparently paid around 6 to 7 lakhs.
Ranu came as a guest on Sony TV's singing reality show 'Superstar Singer', where she described her ordeal and how she sang on railway platforms to eke out a living for herself.
Superstar Salman Khan has apparently gifted her home in Mumbai.
The best was when Ranu's daughter Sathi Roy was back with her mother after a decade of separation.
We wish Ranu Mondal all the best in life and may she keep on entertaining us with her beautiful voice.
Also Read:  What! Salman Khan Gifts Internet Sensation Ranu Mondal a House Worth Rs 55 lakh?