Rapper Lexi Alijai passes away at 21 on New Year's Day
Lexii Alijai Dead: Rapper Dies at Age 21 leaving fans heartbroken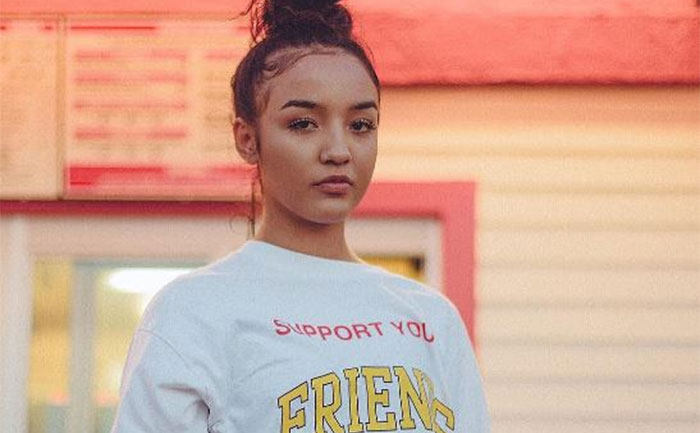 The rap music community is in mourning ever since the news of 21-year-old rapper Lexii Alijai passes away on New Year day hit headlines. The Minnesota born rapper Lexi Alijai had collaborated with Kehlani in 2015 on ge song Jealous. The cause of the youngster's death is still unclear but reportedly she passed away in the early hours of January 1, 2020.
Lexi's cousin, Raeisah Clark confirmed the news of her death on Facebook. She wrote, "You're a legend. If you know or heard her music you'd feel chills".
R&B star Kehlani spoke of feeling heartbroken, 'angry and confused' by the young woman's death, tweeting that Alijai was her 'little sister.'
i'm angry i'm confused i'm heartbroken i'm angry i'm confused. i love you lexii. my baby was 21!!!!!!!!!!!!!!!!!!!!!

— Kehlani (@Kehlani) January 2, 2020
I LOVE YOU. SO. MUCH. pic.twitter.com/lzBlvtPRF9

— Kehlani (@Kehlani) January 2, 2020
Another family member LaMycha N Jett posted,
Alijai (real name Alexis Alijai Lynch) was born in St. Paul, Minnesota, where she started rapping over beats of established songs. Her raps to songs such as Try Me by Dej Loaf and Thugz Mansion by Tupac earned her a strong fan base. She released her first studio album Growing Pains in September 2017. The Minnesota born rapper Lexi Alijai, had collaborated with Kehlani back in 2015 on her song "Jealous" and won a huge fan base.
Lexii had posted her last tweet on New Year's Eve to wish Kehlani's manager David Ali a "happy birthday". She had uploaded a prayer hands emoji and a blue love heart and wrote: "Happy birthday @DavidAli."
May her soul rest in peace.
Also Read: American Rapper Cardi B Buys Tons Of Christmas Gifts For Needy Children