Rashid Khan can probably diminish the over confident hosts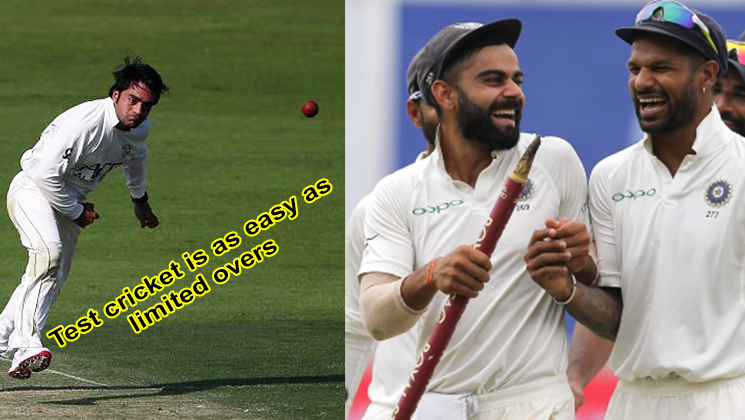 It will be a historic moment for Afghanistan when they step on the field to play their 1st ever Test match. It's a great feat achieved by the entire cricketing world that 2 associate sides have played their first ever Test match within the space of one month.
All the built up and a possibility of Afghanistan producing an upset is mainly because of Rashid Khan who has highly impressed in recent times with his tricky spin bowling. He has performed well in different leagues around the world.
On asked about switching from white ball to red ball cricket he stated that nothing needs to be changed. Strategies and bowling plans will remain the same.
Meanwhile, India has done well in all fronts against all kinds of bowling attacks in their own backyard. Indian skipper Ajinkya Rahane feels confident going into this match and addresses this as a privilege to host the visitors in such a big event.
Less than twenty four hours to go and India will have their plans cut out against the fiery spinner. It would be great to see how the pitch behaves. In case Afghanistan manage to defeat the home side, it will be a thrilling encounter with records tumbling all over the place.
The smiles can easily turn into agony if the spin troika is taken very lightly.