Pokemon Go – How To Catch Rayquaza
Rayquaza Raid Tips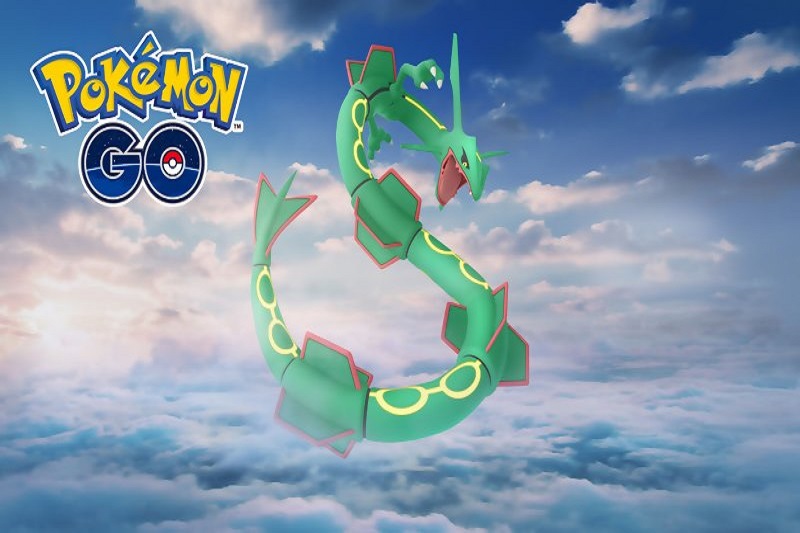 Trying your hands on Rayquaza Pokemon then keep reading to find how to catch Rayquaza in Pokemon Go. The Pokemon will spawn around the world during Raid event between March 15 to March 18. So there is still enough time to catch it. The guide some effective tips on Rayquaza Pokemon weakness, and you will learn about Pokemon Go Rayquaza counters to catch it first.
How to get catch Legendary Pokemon Rayquaza In Pokemon Go
Rayquaza will appear in different raid battles, the best thing to do is get a friend. Playing in a team will be more effective instead of facing it alone. Rayquaza is a dragon/flying-type pokemon, it is vulnerable to ice-type attacks.
Rayquaza will have spawn during the raide and to counter you will need a group of two to four trainers of minimum level 30 or higher. Rayquaza is weak against Ice, Fairy, Rock and Dragon. Base catch CP lies between 2102 to 2191 and if boosted then it could be around 2600.
Best Pokemons To Counter Rayquaza
Mamoswine
Lapras
Giratina
Salamence
Rayquaza Moves:
Dragon Tail
Air Slash
Aerial Ace
Ancient Power
Outrage
Rayquaza is weak against Ice, Dragon, Fairy and Rock type Pokemon and strong against Bug, Dragon, Fighting and Grass-type. So choose wisely what you are putting in front of this legendary Pokemon. At the end if you win you will earn some premiere balls.