BREAKING: Sashidhar Jagdishan appointed new HDFC Bank CEO
Sashidhar Jagdishan Is The New Chief Executive Officer OF HDFC Bank, Replacing Outgoing CEO Aditya Puri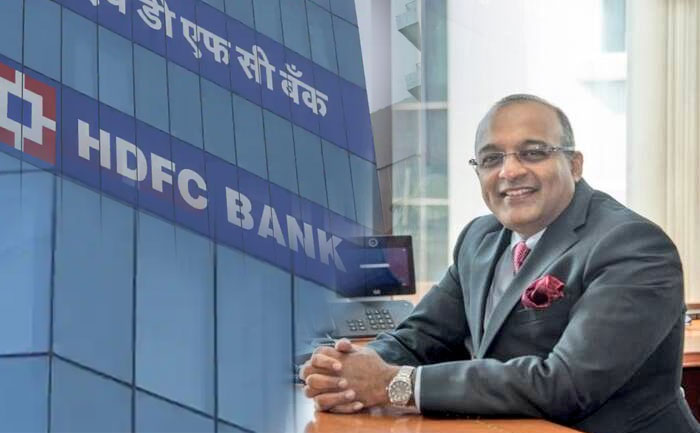 The Reserve Bank of India (RBI) has approved the name of Sashidhar Jagdishan for the post of Chief Executive Officer of HDFC Bank. He will take over from outgoing CEO Aditya Puri who is set to retire on October 26. Aditya Puri is the bank's longest-serving CEO ever since he took charge 26 years ago. A formal announcement is expected in later in the day.
As reported by sources to money control, The top three names in the race for heading HDFC bank were Jagdishan, along with Kaizad Bharucha, another HDFC Bank senior executive. The third name was Sunil Garg, CEO of Citi Commercial Bank. HDFC had recommended these three names to RBI.
Sashidhar Jagdishan joined the bank around 1996 as a Manager in the Finance function. He soon went on to become Business Head – Finance in 1999 and Chief Financial Officer in the year 2008. Jagdishan is currently serving as the additional director at HDFC bank. He has been with the bank for three decades. Sashidhar has also served as the Group Head of Finance, Human Resources, Legal & Secretarial, Administration, Infrastructure, Corporate Communications, and Corporate Social Responsibility.
Jagdishan will be taking over when the banking sector is in the middle of a crisis due to Covid-19. He will also have to reinstate investors' faith in the bank that has been facing a controversy surrounding their auto loan division. There were allegations that banks' vehicle financing division flouted rules to sell GPS devices bundled with auto loans. An investigation soon led to the sacking of a few officials.
Also Read: HDFC Bank Net Banking and Mobile Apps Down for Over 24 Hours