Revealed: HDFC banker Siddarth Sanghvi murdered for Rs 35k only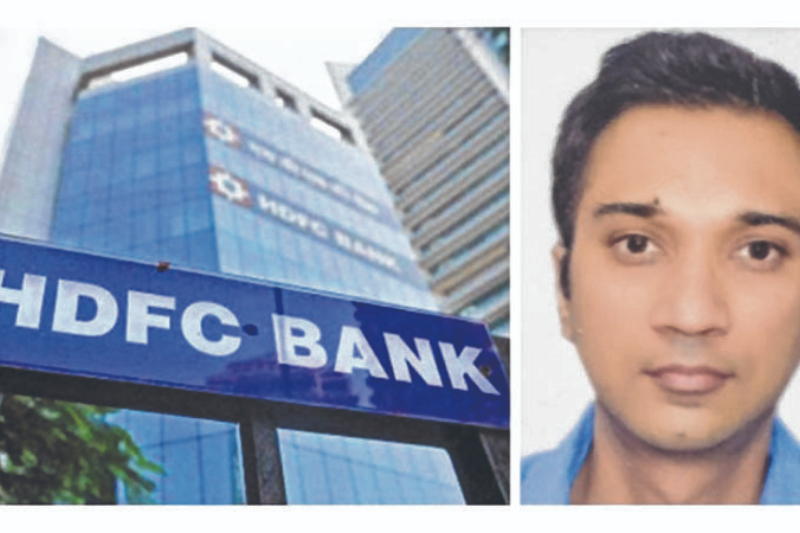 The HDFC banker, Siddarth Sanghvi,  who went missing on September 5 from his office in Kamala Mills Compund in Mumbai's Lower Parel area, was found dead by Police on Monday. A driver named Sarfraz Shaikh was arrested in connection to that and he has reportedly divulged what actually cost the banker his life.
According to reports, Shaikh was in dire need of Rs 35000 to repay his loan. Left with no option, he held Sanghvi at gunpoint at the banker's office premises itself, which Sanghvi refused flatly. Enraged by that, Shaikh allegedly stabbed him several times and also slit his throat to ensure death.
Earlier, Sanghvi went missing from his office premises on September 5 and police could find no trace of him till Monday. The mobile phone location tracking didn't come of help as it showed location was last traced at his office only. Even CCTV cameras indicated that he was seen at the Kamala Mills Compound for the last time and his — a Maruti Ignis — was seen making exit from the compound at 7:50 pm.
With no clues about the disappearance, the mobile was suddenly switched on September 6 which, but only for a few minutes. But that was more than enough for the cops to trace a location in Navi Mumbai. On getting message from the city police, Navi Mumbai police in no time found out Sanghvi's car in Koparkhairane with blood stained back seats.
On Sunday, Police picked up Shaikh, who works for a cab aggregator, as the car was dumped near his home. On repeated grilling, Shaikh allegedly confessed his crime and shared the detailed story behind crime. Shaikh also led the cops to find his body on Monday. The cops recovered the corpse from Kalyan's Haji Malang jungle area which falls under the Thane district.
According to Police, Shaikh after killing Sanghvi stuffed his body in the leg space of the rear seat and drove him till Kalyan to dispose of the body in the jungle area. Then Shaikh returned to his residence in Koparkhairane and made a ransom call to Sanghvi's father on September 8.
"As of now only one person involved in the murder case," DCP Abhinash Kumar said during a press conference and added that the primary motive is thought to be of robbery. Shaikh, who was under detention and was being interrogated, has now been formally arrested and produced in a Mumbai court. The court sent him to police custody.
Also read: Rupee at 72.67 per dollar; petrol, diesel prices skyrocket; India reels