RBI Temporarily Pauses HDFC Bank's New Selling Of Credit Cards And Digital Activities For THIS Reason
As Per The Latest Reports, The Reserve Bank Of India (RBI) Has Ordered HDFC Bank To Halt Its New Selling Of Credit Cards And Digital Activities In View Of The Outage Of Bank's Digital Performances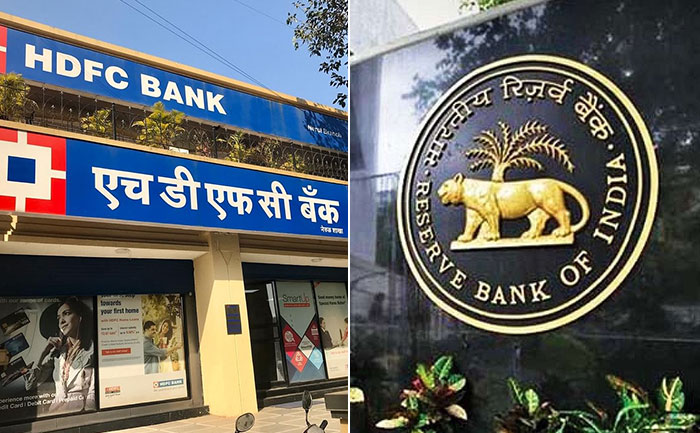 As per the latest reports, The Reserve Bank Of India (RBI) has ordered HDFC bank to halt its digital activities and selling of new credits after analysing the outage of the banks internet and mobile banking services for last few years. Reportedly, the order states that the hold would be lifted once the Central Bank is satisfied with the issues and the service of bank to its customers with regards to internet and credit card performances.
As per media reports, HDFC Bank said in a regulatory filing that, "RBI has issued an order dated December 2, 2020, to HDFC Bank Ltd with regard to certain incidents of outages in the internet banking/ mobile banking/ payment utilities of the bank over the past two years, including the recent outages in the bank's internet banking and payment system on November 21, 2020, due to a power failure in the primary data centre."
As per the HDFC Bank, "RBI has advised the bank to temporarily stop all launches of the digital business-generating activities planned under its program Digital 2.0 and other proposed business generating IT applications and sourcing of new credit card customers". 
Huge.RBI ORDERS HDFC BANK TO HALT DIGITAL LAUNCHES, NEW CREDIT CARDS after recent outage. Possibly the first big challenge for its new CEO Sashidhar Jagdishan

— Chandra R. Srikanth (@chandrarsrikant) December 3, 2020
Apparently, HDFC Bank had multiple failures in its digital services and post receiving complains from the customers about the inability to conduct their credit and debit card transactions, internet banking, UPI, IMPS, and other modes of payment the bank now has to hold its digital activities including new selling of credit cards.
These orders from the RBI might serve as a big challenge for newly appointed CEO, Sashidhar Jagdishan who had replaced Aditya Puri on 26 October.
For more such updates, stay hooked on to The Live Mirror.
Also Read: BREAKING: Sashidhar Jagdishan Appointed New HDFC Bank CEO