Real Madrid cruise through Al Ain to win fourth FIFA Club World Cup title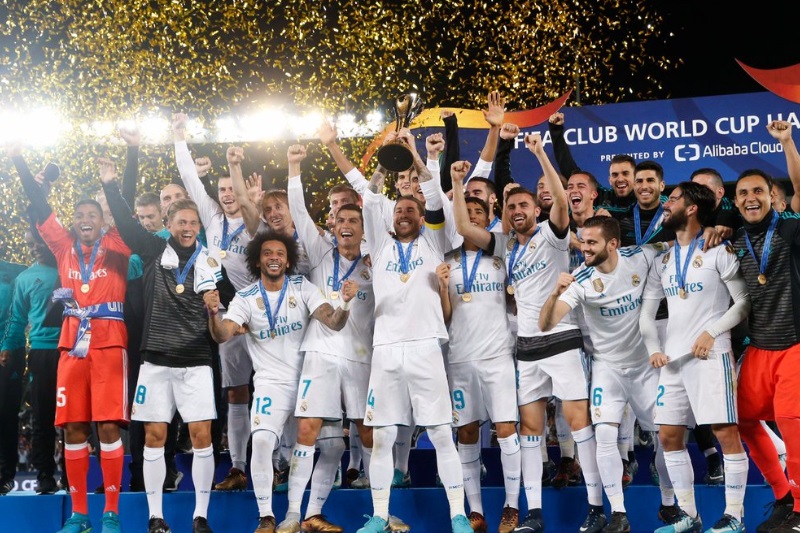 Real Madrid lifted the FIFA Club World Cup for a record fourth time in five years after thrashing Al Ain 4-1 in the final in Abu Dhabi on Saturday.
Ballon d'Or winner Luka Modric opened the scoring for the defending champions – making it the first time he has scored in a tournament final for Real – before midfielder Marcos Llorente and skipper Sergio Ramos tripled the lead.
Yahia Nader scored an own goal in added time to make it 4-1 four minutes after Tsukasa Shiotani had pulled one back for Al Ain.
Modric, who led Croatia to the World Cup final and won the Ballon d'Or for his excellent club and country performance, capped off an excellent year by curling the ball into the top right corner with a powerful strike from outside the box. That was in the 14th minute and despite putting up relentless attacks for the remaining of the first half, Real was limited to just one goal lead.
Llorente then doubled the lead at the hour mark with a powerful volley from outside the box. It was the youngster's first professional goal and could have not been a better time to come.
18 minutes after Llorente had made it 2-0, captain Sergio Ramos romped home a powerful header before Al Ain got a consolation goal through Shiotani in the 86th minute.
Substitute Vinicus Jr. then aided in Madrid's fourth goal when he burst through in stoppage-time and fired a cross, which was diverted into the net by Nader.
The victory helped Madrid claim the title for the fourth time in five years. Just last May they made history becoming the first club three straight Club World Cup titles.
Solari also became the first Argentine manager to win the title, with five previous managers from the South American nation ending as runners-up in the tournament.
Also read: Club World Cup: Gareth Bale scores a hat-trick as Real thrash Kashima Antlers to reach final