Real Madrid didn't remember Ronaldo when we were scoring goals: Nacho Fernandez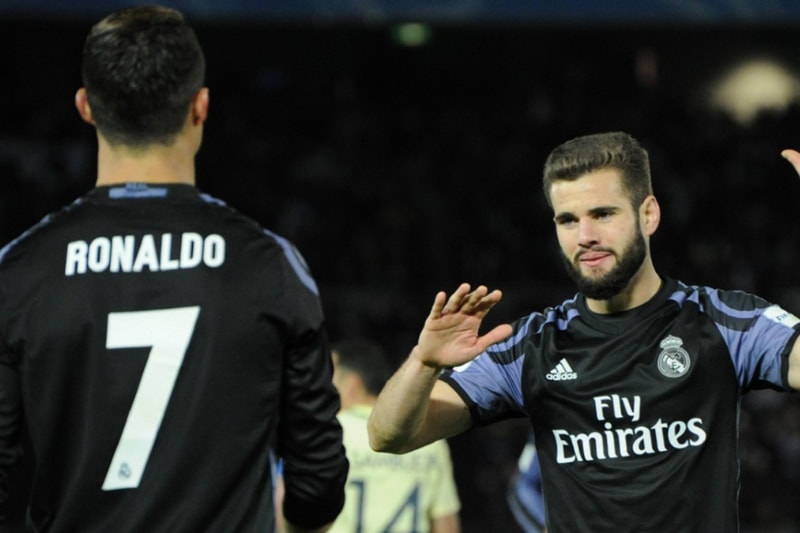 Spain and Real Madrid defender Nacho Fernandez has said that his side doesn't miss Cristiano Ronaldo, despite the La Liga giants failing to make any real impact whatsoever so far in all the tournaments they've played in so far.
Nacho, while speaking to EFE, said that Ronaldo wasn't remembered by anyone in the club when they were scoring goals at the beginning of the season.
"At the beginning of the season we scored many goals and nobody remembered Cristiano Ronaldo. He started at Juventus without scoring score a goal and it was said that because he left Real Madrid he was not scoring. In football everything changes," he said.
With Cristiano Ronaldo's departure this summer, it was a feared idea that his services would be missed badly in the club's performances more often than not and while it has taken a while to happen, the inevitable has doomed in and it has been proved well in the past few matches that the former La Liga champions competed in.
Julen Lopetegui's men are currently on a four-match winless streak where they lost three and drew one. What's even more worrying is the fact that they have failed to score even a single goal in these matches so far–which goes to say why the Portuguese was such a crucial component of the team. Welsh winger Gareth Bale's injury has worsened the situation even further.
He further added that the Champions League winners need to forget the past and get on ahead with the future.
"Cristiano was very important for us because at the end he scored 50 goals a season, but we are not to blame and we cannot feel sorry for ourselves and live in the past. We have to move on with the players we have. We are prepared for everything," he added further.
The right-back also threw his weight behind under-fire manager Lopetegui and saying that the 52-year old has the full support of the players.
Nacho said, "We, the players, are with the manager to the death. We are calm. We have been through situations like this and worse and we have always been able to get out of them"
The 28-year old further added that despite remaining winless in their last four matches, Los Blancos would carry on fighting till the very end.
"I can't guarantee we will win every trophy but Real Madrid have always proven that whoever the manager is and whoever the players are, we will always be fighting for everything. We will be there until the end," he further added.
Real Madrid currently are placed fourth in the La Liga points table with 14 points to their name.
Image credit- Flipboard