#JioDown: Reliance Jio Users Report Sim Services Not Working
#JioDown: Multiple Reliance Jio Users Reporting Issues on Down Detector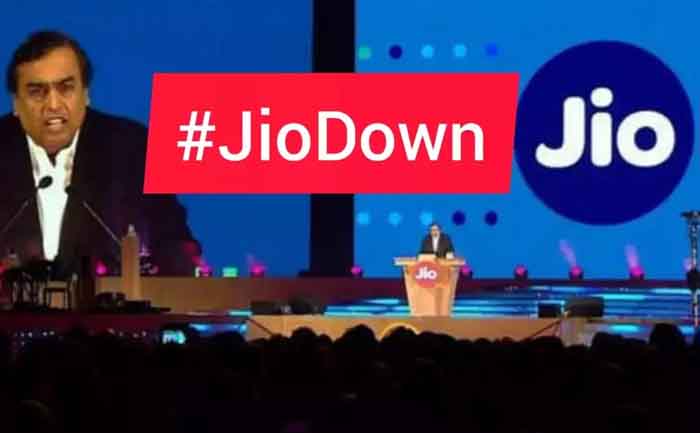 Reliance Jio's network has reportedly gone down for many users in certain parts of the country. #JioDown is trending on Twitter today as many users of the Jio network have reported problems. This comes a day after the massive Facebook outage that took WhatsApp, Facebook, Instagram offline for many hours on Monday night.
The issues with Jio started getting reported around 9:30 am on Wednesday morning. Users are unable to load the internet or connect to calls via the network. Jio subscribers in India have now taken to Twitter to note their concerns. Many users have posted that they are facing network issues.
Many users have now tweeted about the same while tagging the official handles of Reliance Jio and Reliance Jio's official customer support.
According to data on DownDetector, there has been a sharp spike in issues reported with the Jio network. The issue seems to be with the connectivity. The no connectivity issue has affected services around Delhi, Mumbai, Bengaluru, Indore, and Raipur.
The customer care of the company has said that they are trying to resolve the issue as soon as possible. Check out their tweet here:
We understand your situation. We are currently experiencing connectivity issues in your location. Our team is working on the same and services will be restored as soon as possible. Appreciate your patience – Vinodraj

— JioCare (@JioCare) October 6, 2021
A few users have tweeted that the network issue was for some as their service was working.
Also Read: JioPhone Next postponed to be launched before Diwali this year