Resident Evil Spirits Coming To Super Smash Bros. Ultimate Later This Week
Resident Evil characters will be coming to Super Smash Bros. Ultimate for a limited time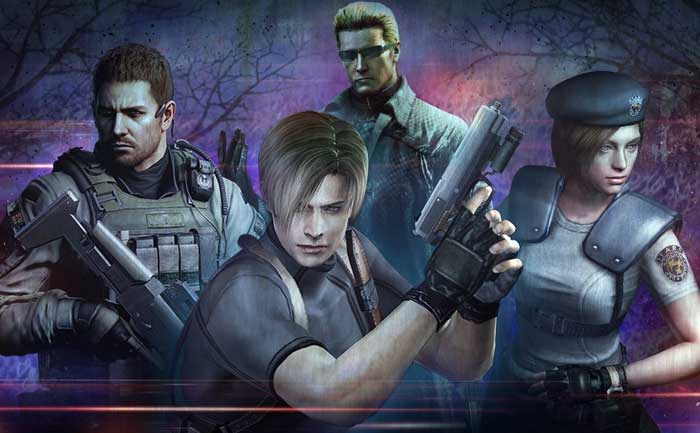 Super Smash Bros Ultimate will be getting characters from the Resident Evil franchise for a limited period of time. Nintendo has announced that Resident Evil character spirits will appear in Super Smash Bros Ultimate on November 29. Nintendo first made an announcement that Chris Redfield, Jill Valentine, Albert Wesker, and Leon S. Kennedy will "appear on the Spirit Board in Super #SmashBrosUltimate"
Conquer the looming fear! For 5 days starting 11/29, Chris, Leon, Wesker, and Jill will appear on the Spirit Board in Super #SmashBrosUltimate! Check it out! pic.twitter.com/fgHSZgyY8m

— Nintendo Versus (@NintendoVS) November 27, 2019
In a previous Tweet Nintendo relayed the same information without the names of the Resident Evil characters making their way to Super Smash Bros Ultimate. This tweet has since been deleted. The four characters will appear as unlockable spirits in the game. Players can collect these Resident Evil characters if they are at a high enough level to beat their equivalent fighters.
Resident Evil titles like Resident Evil, 0, 4, 5, and 6 have all released on the Nintendo platform. The Resident Evil game series are Capcom's best-selling video game franchise. As of September 2019 the game series has sold 93 million units world wide. The first Resident Evil video game was released in 1996. Resident Evil game series has 24 titles to date. The 2019 Resident Evil 2 is a remake of the 1998 game Resident Evil 2.
Super Smash Bros Ultimate was released back in December 2018.It is the fifth installment in the Super Smash Bros. series, succeeding Super Smash Bros. The game has received universal acclaim. Some critics have gone as far as calling it the best game of the Super Smash Bros series. Super Smash Bros Ultimate recently introduced Terry Bogard to the ever increasing game roster.
ALSO READ: Terry Bogard Now Available In Super Smash Bros. Ultimate