Kahaan Hum Kahaan Tum Spoiler: Rohit goes against Sonakshi
Kahaan Hum Kahaan Tum is all set for another intense drama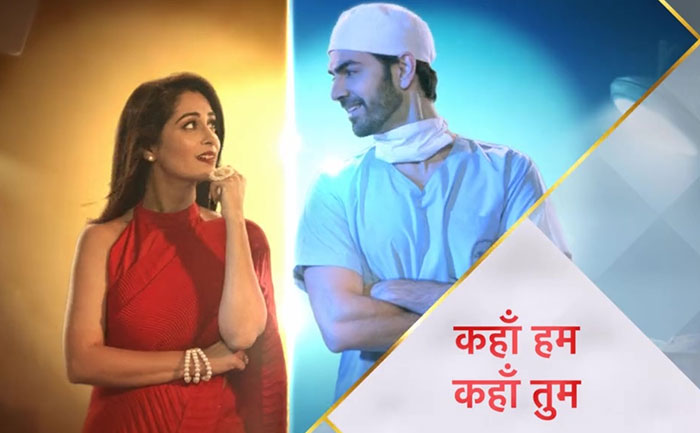 Kahaan Hum Kahaan Tum is all ready for some intense drama ahead. The Dipika Kakar and Karan V Grover starrer Kahaan Hum Kahaan Tum will now have some binge-worthy drama track. In the serial until now, we noticed how Rohit and Sonakshi get married despite all the obstacles that appear before them.
Meanwhile, The couple are happily enjoying their blissful married life. But, that's not it. Now, there is going to be some more hurdles here and there. For the starters, Veena and Suman are at loggerheads and having extreme cold war. On the other hand, Sonakshi will be facing a difficult time balancing her professional and personal life.
In addition to this, earlier we watched that Sundari Bua has arrived at the Sippy house and provoked Veena against Sonakshi. In fact, she complains how she is not the ideal bahu type. To make things simple, Sonakshi will try her best to make things easy between her and Veena. But this will make Rohit disappointed with Sonakshi for being focused on either work or family members. Her decision to not to go honeymoon will also make Rohit very sad.
The exciting part to see in the upcoming track of the show is that Rohan and Pari's affair will be disclosed.Their one-night stand will turn out as one great shock for Sippys. Even though, Sonakshi will say that both are guilty for having done the act and should be punished. She will be taking her sister Pari's side whereas Rohit will stand with Rohan. Interestingly, he will be very stubborn and will stick to what he stands for and will go against his own wife Sonakshi.
The curiosity here is Will Rohan and Pari's affair lead to strong rift between Sonakshi? That is something yet to be seen. What do you think about the upcoming twist of the show?