Retired IAF officer donates Rs 17 lakh to her late wife's school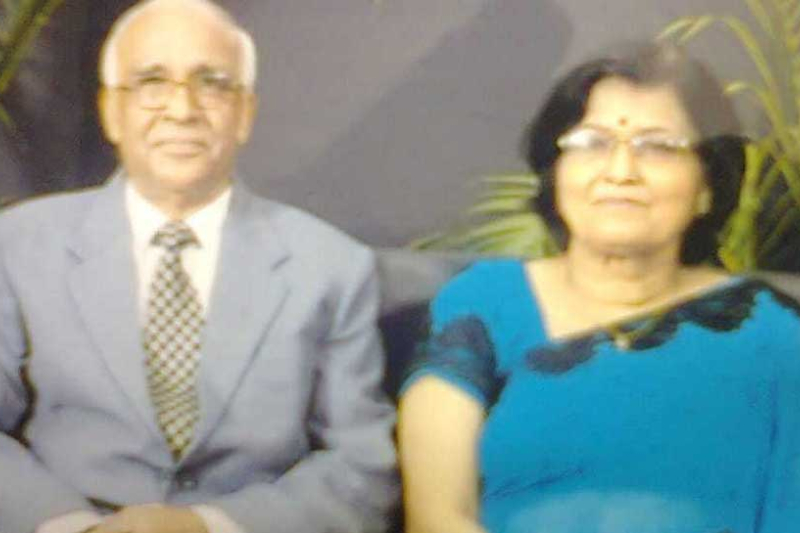 Paying a tribute to his late wife, a retired Indian Air Force (IAF) JP Baduni has donated Rs 17 lakh to a school where she taught for 21 years.
In a press release, the Indian Air Force on Wednesday said, "Wing Commander (Retd) JP Baduni is a veteran officer of the IAF. His wife, late Vidhu Baduni was a teacher in the Air Force Golden Jubilee Institute for a period of 21 Years from 1986. She expired on 06 Feb this year due to a cardiac arrest. In her memory, her husband Wg Cdr (Retd) JP Baduni donated a sum of Rs 17 Lakh to the school she had served as a devoted PRT."
Poonam S Rampal, a principal of Air Force Golden Jubilee Institute said, "Part of the donation, Rs 10 Lakh, would be used for awarding scholarships and prizes to students of classes V to XI, achieving meritious excellence in the field of academics every year. The other part would go towards the infrastructure development of the primary wing of the school."
Earlier, during the sombre function at the school premises where the cheque was handed over, Wg Cdr (Retd) Baduni expressed that he would like to donate the sum of money to the institution where his beloved wife served and held very close to her heart.
The money was exclusively from the savings of his late wife which she had accumulated over the years from the service rendered at the school. He also hoped that this would be a befitting homage to his late wife and would help the deserving students in their pursuance of excellence.
Also Read: Indian Air Force Day: Kovind, Rahul, Shah and Fadnavis wish air warriors