Tamil Nadu: Cop shoots girlfriend dead on her birthday, kills himself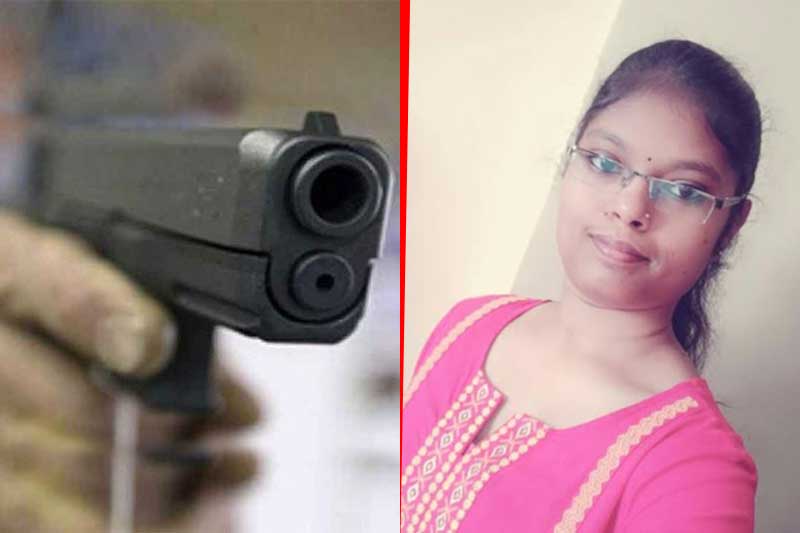 A Tamil Nadu cop allegedly shot dead his 23-year-old girlfriend and killed himself on her birthday with his service revolver on Wednesday.
According to the report, the cop shot dead her girlfriend after celebrating her birthday in Villupuram district of Tamil Nadu.
The deceased have been identified as S Saraswathi from Anniyur village in Villupuram district and 30-year-old K Karthikeyan from Sathyamangalam of Erode district.
Initial investigation reveals the woman Saraswathi was a third-year medical student in a private college in Chennai and Karthikeyan served in Tamil Nadu police's special battalion force in Vellore.
"Since it was the birthday of Saraswathi, Karthikeyan visited the former's house in Anniyur along with his friends. Though they celebrated the birthday together, later they had a heated argument," sources quoted by Hindustan Times as saying.
"Karthikeyan took the pistol and opened fire on Saraswathi. On hearing the pistol's sound, Saraswathi's father rushed to the hall where they celebrated her birthday and found his daughter's body in the pool of blood. Subsequently, Karthikeyan himself too killed himself by opening firing on his head," they added.
Kanjanur Police have sent the bodies for the post-mortem at Government Villupuram Medical College.
Also read: Mumbai: 45-year-old milk supplier rapes minor girl, arrested