Madhya Pradesh elections: Rewa Collector gives shooting order to protect EVMs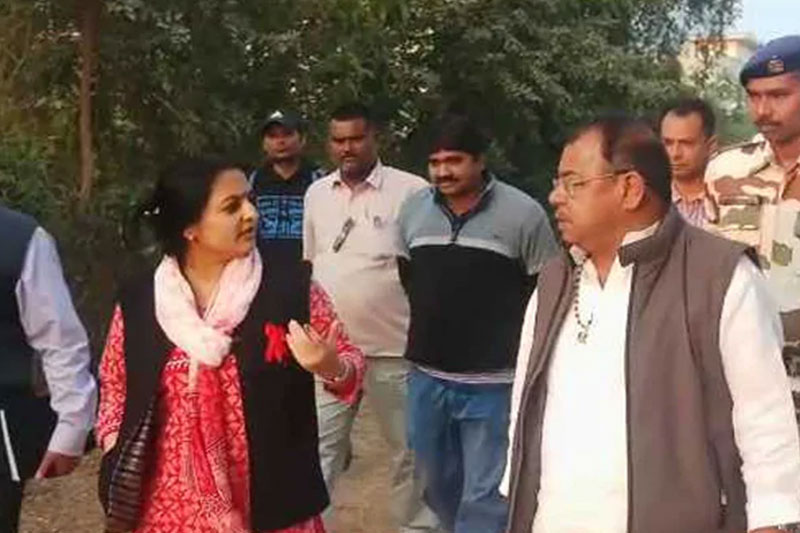 The District Collector of Rewa in Madhya Pradesh, Priti Maithil was pulled up by the top officer of the state election body, after she was heard in a purported video giving 'shoot' to kill order for safeguarding the EVMs.
On Tuesday, the Election Commission asked for a report from VL Kantha Rao, the Chief Election Officer of the state.
Apparently, the Rewa collector had allegedly asked a security official posted outside a strong room, where EVMs are kept, to 'shoot' anyone who tries to breach the three-tier security ring. Collectors function as returning officers in their districts and supervise the polling process during elections.
The video appears to have been shot when security of strong rooms were being inspected, Ms Maithil said, "I will not put my career at stake for such small issues… shoot if someone doesn't listen to you," news agency PTI quoted from the video clip.
Commenting on the matter, VL Kantha Rao said, "We have sought a report. After we receive it we send it to the Election Commission."
Reportedly, the video has gone viral on social media, at a time when opposition Congress in the state has alleged tampering of EVMs and cast doubt over security in strong rooms.
On Sunday, a Congress delegation met the Election Commission and has raised its concerns over the security of EVMs in Madhya Pradesh and Chhattisgarh.
Accordingly, the election body has admitted that CCTV cameras installed at a Bhopal strong room, where EVMs were stored, did not function for over an hour due to an unprecedented power cut on Friday
Also read: Telengana elections 2018: Congress Candidate Revanth Reddy detained ahead of KCR rally