SSR Case: Rhea Chakraborty to stay in Byculla jail today, bail plea order tomorrow
Special Court Will Pronounce Order On Rhea and Showk Chakraborty's Bail Plea Tomorrow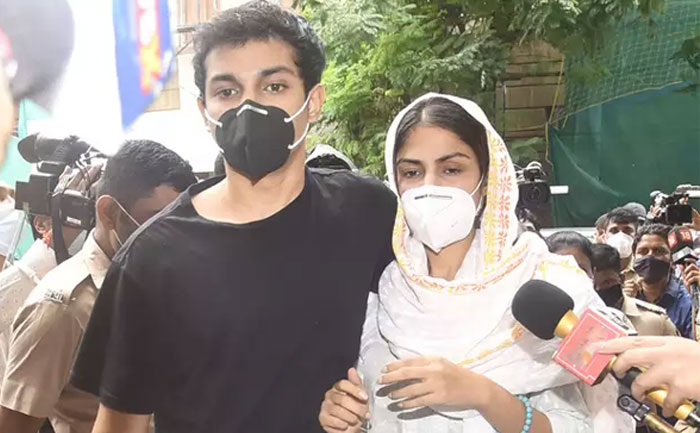 Bollywood actress Rhea Chakraborty on Wednesday moved a bail plea before a special court. Rhea has been arrested by the NCB on September 8 in connection with a drug case related to the death of actor Sushant Singh Rajput. The court has announced that the order regarding Rhea and Showik's bail plea will be pronounced tomorrow. This means that Rhea Chakraborty has to remain in Byculla jail tonight as well.
Rhea had decided to approach the special court after her bail plea was rejected by a magistrate court on Tuesday. In the fresh petition, filed by Rhea's lawyer Satish Maneshinde, Rhea has claimed that she has not committed any crime. She further added that she was coerced into making self-incriminatory confessions by the NCB.
In the plea, she also said that her arrest is "unwarranted and without any justification" and no female officer was present during her interrogation.
Hearing in the bail applications of Rhea Chakraborty and her brother Showik, begins at a special court in Mumbai

They were arrested by Narcotics Control Bureau in a drug case related to Sushant Singh Rajput death case

— ANI (@ANI) September 10, 2020
As per the India Today report, A special court will pronounce the orders on the bail pleas of Rhea Chakraborty and her brother Showik Chakraborty tomorrow. The bail orders of co-accused, alleged drug peddlers, Basit Parihar and Zaid Vilatra will also be pronounced tomorrow.
Rhea was arrested after three days of questioning by the NCB on charges of buying drugs for her boyfriend Sushant Singh Rajput. She is currently in judicial custody for 14 days.
Also Read: SSR Case: Rhea Chakraborty & Showik's Bail Hearing To Be Held On THIS Date?