Rhea Chakraborty could destroy evidence, alert others if released on bail: Court
The special NDPS court said that if Rhea Chakraborty was granted bail, she can destroy evidence and alert others related to Sushant Singh Rajput's case.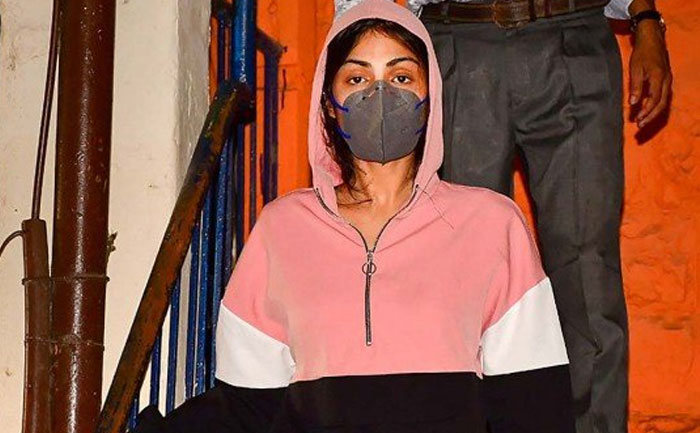 Actor Rhea Chakraborty was arrested by the Narcotics Control Bureau (NCB) in the drug abuse angle linked to the death of Sushant Singh Rajput, however, the special NDPS (Narcotics Drugs and Psychotropic Substances Act) court rejected the bail plea of the actress.
Now, the court reasoned why the actress was not granted bail, as she could destroy evidence and alert others related to the case, "According to the prosecution, accused has taken the names of other persons. The investigation in respect of those persons is in process. If the accused is released on bail then she will alert those persons and they will destroy the evidence. There is a possibility of tampering of evidence," the court recorded, in the 16-page order.
The judge added, "The investigation is at a preliminary stage and if the accused is released on bail then she will tamper the prosecution evidence. Hence, in such a circumstance I find that applicant/accused is not entitled for bail."
"Section 27-A of the NDPS Act as discussed above is in respect of the illicit trafficking of drug, considering the punishment prescribed for the offence punishable under this section offence is non-bailable," it added.
Special Judge G.B. Gurao said, "There is embargo to grant bail to the person accused of an offence under Section 27A punishment for financing illicit traffic and harbouring offenders of NDPS."
Rhea's legal team is planning to move High Court for bail.
ALSO READ: Sara Ali Khan And Rakul Preet Singh Likely To Be Summoned By NCB