Sara Ali Khan and Rakul Preet Singh likely to be summoned by NCB
Sara Ali Khan and Rakul Preet Singh will be summoned by the NCB this week.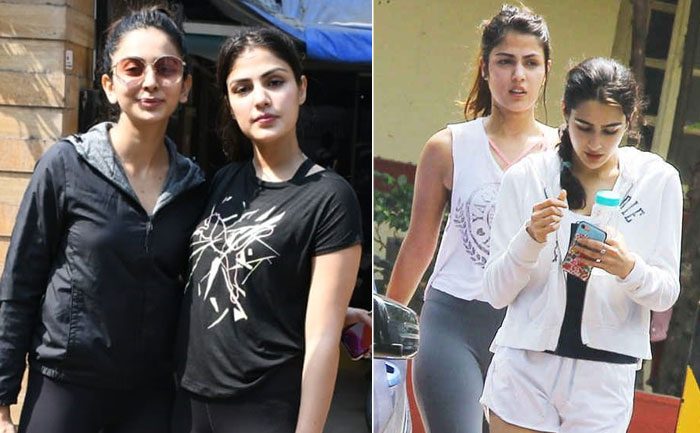 During the investigation by the Narcotics Control Bureau (NCB), Sushant Singh Rajput's girlfriend-actor Rhea Chakraborty had allegedly named 25 names of Bollywood celebrities including, Sara Ali Khan, Rakul Preet Singh, and fashion designer Simone Khambatta who consumed narcotics substance.
However, the NCB director KPS Malhotra denied the reports stating that they have not made any list of Bollywood celebs, he told Free Press Journal that no list has been made by them, "We have not prepared any Bollywood list. The list earlier prepared was of peddlers and traffickers. It's getting confused with Bollywood. The names have not been zeroed upon."
Now, according to a report in Times Now, there are high chances that Sara, Rakul Preet, and Khambatta will be summoned together on Thursday or Friday by the NCB.
The Deputy Director of NCB spoke to India Today and confirmed that Sara, Simone, and Rakul are currently under investigation. "No summons sent till now but summons can be sent in the coming days," he said.
At present, NCB is investigating parties that took place at Sushant's guest house and Pavana dam island, reportedly, Rhea Chakraborty was present at several times to those parties with SSR, while Sara Ali Khan also came with Sushant about 4-5 times. Shraddha Kapoor also had come along with Sushant, as per the statement of the boatman, who took the late actor and others to the island on a motorboat.
The boatman also said that in these parties alcohol was be consumed heavily and ganja used to be available as well. NCB is also keeping an eye on the people who were present at these parties.
Stay tuned to The Live Mirror for more updates.
ALSO READ: #SorryRakul, #SorrySara Says Samantha Akkineni After NCB Denies Taking Names Of Bollywood Celebrities