Rhea Chakraborty says she saw signs of mental illness in Sushant Singh Rajput during their Europe trip
Rhea Chakraborty revealed that Sushant Singh Rajput showed signs of mental illness during their October 2019 Europe trip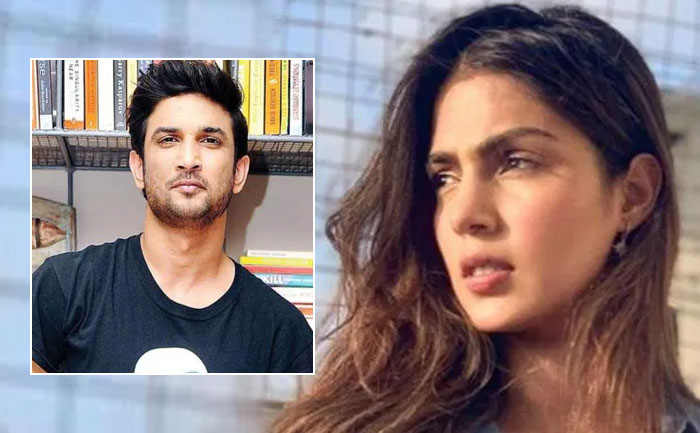 Rhea Chakraborty has been hitting the headlines ever since her boyfriend and actor Sushant Singh Rajput passed away on June 14, 2020. In the latest development on SSR's case, the 'Jalebi' actress revealed that the late actor showed signs of mental illness during their Europe trip in October 2019.
As reported by India Today, Rhea Chakraborty revealed that during their trip in 2019, they stayed at a 600-year old heritage hotel in Italy.  It had huge rooms and some old paintings on the walls. She said that he was left shaken by a painting, it showcased Saturn devouring on his own child.
Rhea recalled that when she and her brother Showik, returned, the 'Dil Bechara' actor was chanting mantras using a Rudraksha. She said that she even tried consoling him after the incident, however, it was never the same.  Reportedly, he had been hallucinating about the painting. Post that, the brother-sister duo slept in the late actor's room that same night.
Reportedly, Rhea, Sushant, and Showik left for a detox centre in Austria.  The trio decided to cut the trip short and returned to India on November 2 as the actor was not feeling well. The actress also stated that SSR would remain quiet for long hours and was lacking energy after returning from the trip.
The actress also claimed that SSR's condition had worsened after their trip, he used to shout, scream, and sometimes start crying. Rhea added that she had also started slipping into depression and had sought the appointment of a psychiatrist for herself.
Stay tuned to The Live Mirror for more updates.
ALSO READ: Ambulance Attendant Makes SHOCKING Revelation About Sushant Singh Rajput's Body