Asian Games 2018: Rikako Ikee named Most Valuable Player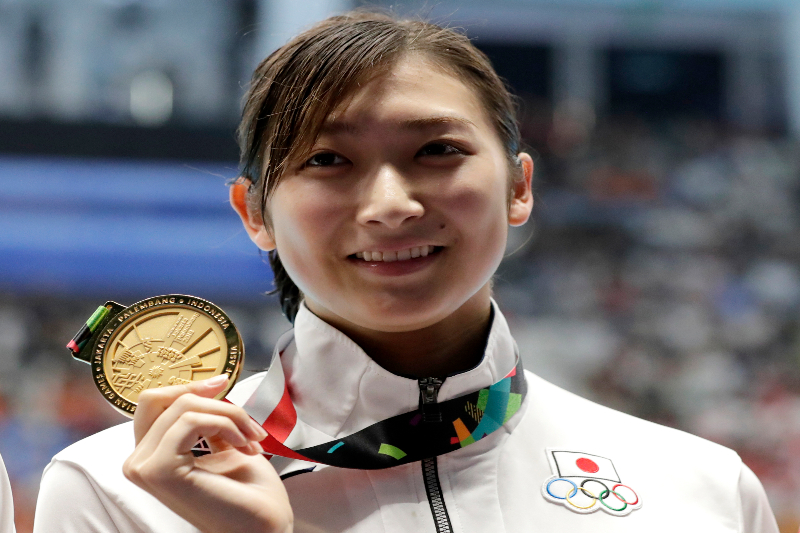 Teenage Japanese swimming sensation Rikako Ikee was chosen as the Most Valuable Player (MVP) at the 18th Asian Games in Jakarta and Palembang on Saturday. Becoming the first female athlete to get this award, the 18-year old bagged had a great outing in the competition where she won a total of six gold medals. This record is only second to North Korean shooter So Gin-man's feat of winning seven gold medals and a silver at the New Delhi edition of the tournament in 1982.
Her outstanding performance at the Asian Games comes after the Pan Pacific championships where he clinched a gold, two silver and a bronze as well. Ikee, with her six medals, which is the most by a female athlete was unanimously chosen for the top award as announced by the Olympic Council of Asia on Sunday.
Said Ikee, as quoted by The Indian Express, "I had heard that for a while there was no MVP award and I felt very sad about that, but there was a re-evaluation and I am very honoured to be able to receive such a wonderful award."
Adding that she didn't expect to return to Indonesia again, the youngster said, "Actually after the swimming competitions, I went back to Japan. I didn't think I had to come back to Indonesia again. This has been a place with a lot of good memories."
Ikee thus joins the list of Japanese athletes to have won the award since it was first introduced in the 1998 Games in Bangkok. The other athletes from Japan to have been awarded this honour are-Koji Ito (1998, athletics), Kosuke Kitajima (2002, swimming) and Kosuke Hagino (2014, swimming).
Ikee would thus be expected to put up a good show in the Olympics which would be held in her country, in two years time.
While interacting with the reporters, Ikee said, "There are two more years and I know what I need to do and I will strengthen those points with that (two years) in mind."
"I will make effort to make sure that I can perform at my best in my own country," she added.
Japan ended the multi-sport competition with a total of 205 medals- 75 gold, 56 silver and 74 bronze.