Yogi Adityanath: Only Lord Ram can set date for 'Mandir' construction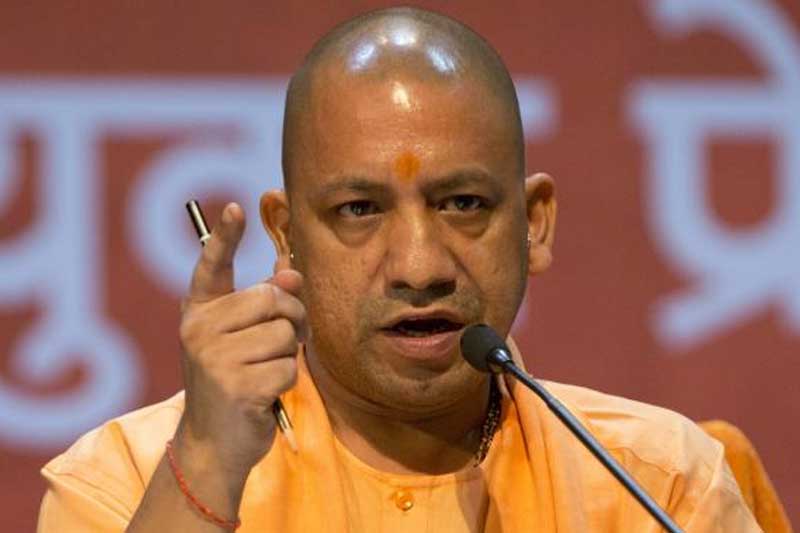 Uttar Pradesh Chief Minister Yogi Adityanath is one among the prime leaders who had advocated for the Ram Mandir in Ayodhya. However, he has toned down a little after becoming the state chief. He is of the opinion that only Lord Ram can decide the date of construction of a grand Ram Mandir (temple) in Ayodhya and no one else.
Addressing a gathering, Yogi said that what has to happen at a given time will happen at that time only. He said, as reported by the Times Now, "I think people should be optimistic. This is a work of Lord Ram and the date will be decided by Lord Ram himself. What has to happen at a given time will happen at that time only. Nobody can stop if once it is ordained by the gods."
मुझे लगता है व्यक्ति को आशावादी होना चाहिए, प्रभु श्रीराम का कार्य है और इसकी तिथि प्रभु श्री राम जी ही तय करेंगे, जो होना है, वो होकर रहेगा, उसे कोई टाल नहीं सकता। pic.twitter.com/QQybqRiLKW

— Yogi Adityanath (@myogiadityanath) September 1, 2018

Accusing the previous Samajwadi government, he said that they were afraid of visiting the temple town of Ayodhya. He added that they visited the holy town only to confirm that the town can be developed.
Among other things that he spoke on in the conclave include education of Muslim children, Mahagatbandhan (Grand-Alliance), unemployment and Deoria incident.
ALSO READ: Asaduddin Owaisi: First time UP government is taking side in Ram Mandir issue