RIP Dilip Kumar: When Yusuf Saab failed to recognize his wife Saira Banu
Legendary actor, Dilip Kumar breathed his last on Wednesday i.e July 7. Kumar and Saira Banu's love story has seen all the highs and lows. Here's when Banu's Yusuf Saab failed to recognize her due to an illness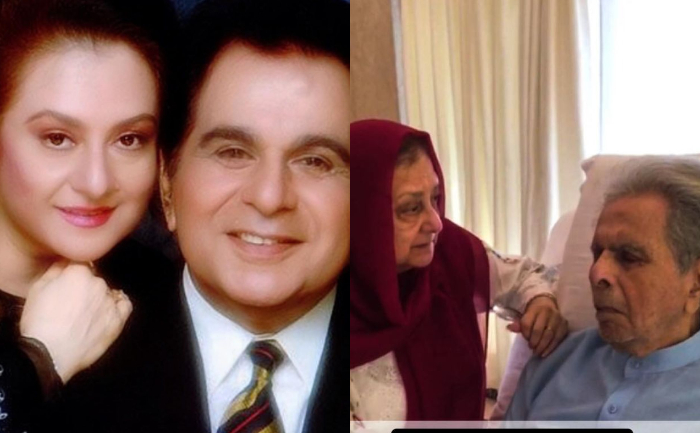 Legendary actor, Dilip Kumar breathed his last on Wednesday i.e July 7. He was admitted to the hospital due to a prolonged age-related illness and he passed away at the age of 98. Saira Banu and Dilip Kumar's love story has seen all the highs and lows. The couple inspired the young generation with the way they lived together. Facing all the challenges the two always managed to stand strong with each other for years. The two of them got married in 1966 when Kumar was 44-year-old and Banu was just 22-year-old. Here's when Saira Banu's loving husband failed to recognize her due to a short-term Alzheimer's disease.
According to a report by BollywoodLife, during the 2000s Dilip Kumar showed up the early symptoms of Alzheimer's disease, wherein short-term memory loss is observed. The incident had really shocked his wife Saira Banu when he failed to recognize her one morning after waking up beside her. Although she was shocked by the strange behavior of Yusub Saab, she managed to gather all the information about this disease and informed his family. The treatment was initiated in no time. Reportedly, for a few months, Dilip Kumar stayed away from going out of his house or meeting people.
It is also said that the family members had arrived at his house to spend time with him and to keep him entertained. Even the police security was apparently tightened at their bungalow in Pali Hill.
Also Read: Dilip Kumar's Funeral To Take Place At 5 PM Today In Mumbai