Shagufta Ali Reaches Out to Sonu Sood For Financial Help
Shagufta Ali facing financial crunch reaches out to Sonu Sood for financial help after CINTAA offered her an 'insufficient' amount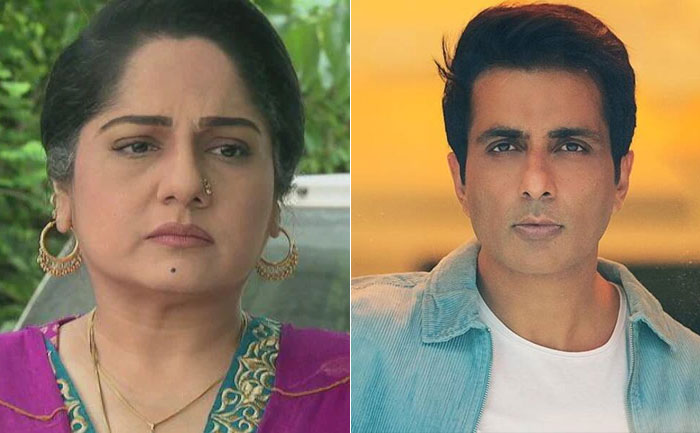 TV actress Shagufta Ali, known for her work in popular television series such as 'Bepannaah' and 'Sasural Simar Ka' is facing a financial crunch. The actress recently opened up on her trying times and revealed that she has been struggling to make ends meet for the past four years. The actress sought immediate work and financial help.
Shagufta shared that Cine And TV Artistes' Association (CINTAA) has reached out to her. Shagufta added that she couldn't take their help as they offered a very negligible amount. The actress also approached actor and philanthropist Sonu Sood to seek monetary help from him. But she got to know that they don't help with money but only provide services.
Speaking to TOI, Shafugta said, "I haven't received any help till now. CINTAA had earlier contacted me to help but I couldn't take their help because the amount was not sufficient for any kind of thing. I was a member of CINTAA and I know they can help with a certain amount only and that would have not been helpful for me. So I did not take their help. I tried to contact Sonu Sood sir but they don't help with financial expenditure. So nothing worked out with him."
In an earlier interview with Spotboye, she said that she had to sell all her jewellery and car in the last four years to support her financially. But at present, she is left with nothing to support herself.
The actress currently stays with her 73-year old ailing mother who needs immediate medical attention. Shagufta also needs financial assistance for her diabetes treatment.
Also Read: Actress Mahhi Vij loses her brother to COVID-19; Thanks Sonu Sood for helping in treatment