RIP Sushant Singh Rajput: Jan Adhikar Party's Pappu Yadav Demands For CBI Inquiry
Bollywood Actor, Sushant Singh Rajput Commits Suicide. Jan Adhikar Party's Pappu Yadav Demands For CBI Inquiry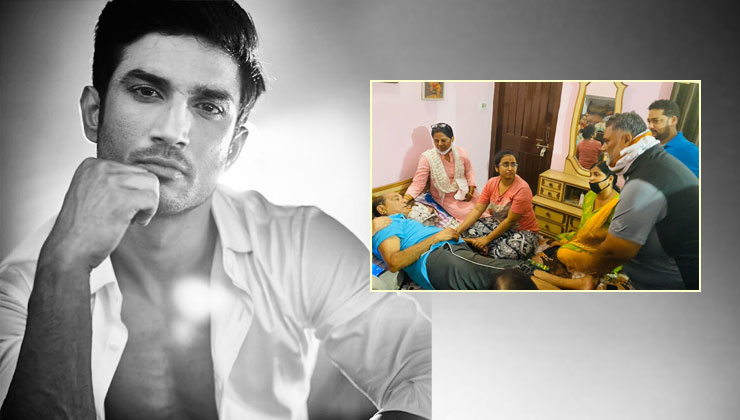 The 'Chhichore' actor, Sushant Singh Rajput is no more. The actor was found hanging at his Mumbai residence on Sunday i.e June 14. It is believed to be a suicide case, however, there was no suicide letter recovered by Police at the actors house. As per the reports, he was suffering from depression and the cause of his death is still unknown. Sushant's father is taken ill upon learning about the news of his son's unfortunate demise. Pappu Yadav after meeting his family, demands for a CBI inquiry.
National President of the Jan Adhikar Party and former MP Pappu Yadav met Sushant Singh Rajput's family. And he stated that actor's father wants a CBI inquiry. Pappu tweeted a cryptic note, the English translation of his post read, "Gaurav Sushant Singh Rajput of Bihar cannot commit suicide! There should be a CBI inquiry into his death. He met his father at his residence in Patna, he wants a CBI inquiry, he says he spoke about two hours before his death. There was no such thing as suicide! His family members got overwhelmed." He also shared a picture of Sushant Singh's aged father, who is not in a well condition after knowing the news.
बिहार के गौरव सुशांत सिंह राजपूत आत्महत्या नहीं कर सकते! उनकी मौत की सीबीआई जांच हो।

उनके पिताजी से पटना स्थित आवास पर मिला, वह सीबीआई जांच चाहते हैं, वह कहते हैं कि मौत के दो घंटे पहले उनकी बात हुई थी। खुदकुशी जैसी कोई बात ही नहीं थी! उनके परिजनों से मिलकर भावविह्वल हो गया। pic.twitter.com/V41Sqcl1Yg

— Sewak Pappu Yadav (@pappuyadavjapl) June 14, 2020
As per the reports, the cause of his death is apparently hanging, however, Police can reveal the exact cause of his death only after getting a post-mortem report. Apparently, Police has not found any suspicious item at his house. The reports state, that his body will be taken to Patna for last rites.
We the team of The Live Mirror offer our condolences to the family. May his soul rest in eternal peace.
Also Read: RIP Sushant Singh Rajput: Ankita Lokhande Reacts To News Of Him Commiting Suicide