Tik Tok sensation Riyaz Aly's Most Stunning Photos From His Instagram
Riyaz Aly is a popular internet sensation and always stun his fans with his unique and dapper pictures on Instagram.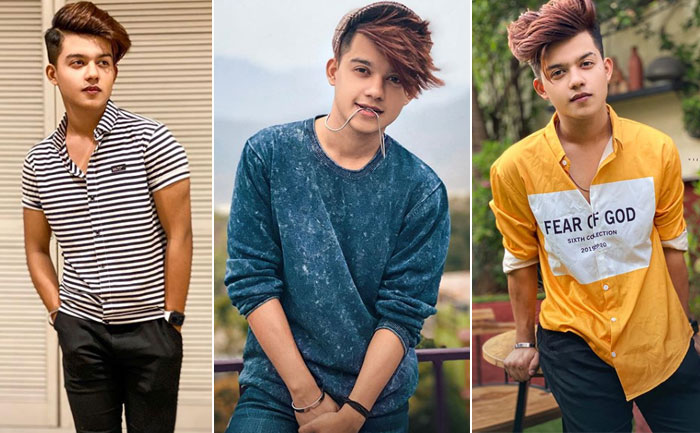 The internet sensation Riyaz Aly is one of the popular and youngest TikTok creators. He recently clocked 30 million followers on social networking site TikTok, his career began in 2017, when he started to post Tik Tok videos and immensely gained recognition through it.
Riyaz Aly is well-known for his lip sync videos and usually makes videos with fellow popular Tik Tokers like Avneet Kaur, Awez Darbar, Anushka Sen, Ashnoor Kaur, and many more. Besides creating TikTok videos, Riyaz Aly has been featured in various Hindi and Punjabi songs. His popular songs are 'Yaari Hain', 'Daily Daily,' 'Pahadan', among others.
On Instagram, Riyaz Aly also an immense following of 7.5 million. The Tik Tok star has always managed to stun his fans with his unique and dapper pictures on the photo-sharing app, he is also known for his quirky and stylish photos.
Riyaz Aly's Stunning Instagram Photos:
Recently, the Tik Tok star opened up on his dream of working in the Bollywood industry, talking to Times Of India, he said, "If I get any opportunity in Bollywood which will be a dream come true for me, I shall let you know!"
He was also asked about which Bollywood star he dreams of working with. The Tik Tok star quickly stated the name of Bollywood diva and Love Aaj Kal actress, Sara Ali Khan.
Talking about his passing for acting, "I always had a passion for acting and TikTok in that sense, gave me the right platform to showcase my creativity. I really like hearing from my followers and get a lot of encouragement and inspiration from them. It's always fun and memorable," said Riyaz Aly.