Robert Downey Jr replaces Amitabh Bachchan as brand ambassador of OnePlus
Iron Man aka Robert Downey Jr will be featured on the OnePlus 7 and OnePlus 7 Pro in both India and China.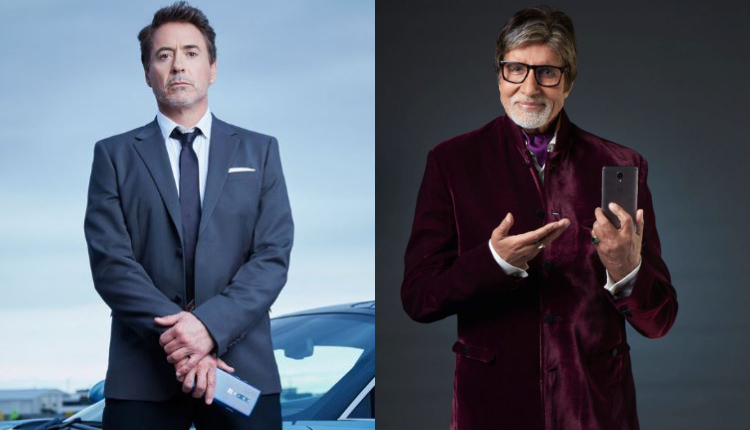 Amitabh Bachchan has been replaced by Robert Downey Jr for the leading cellphone brand OnePlus. Yes, you heard it right. Big B has been with the company for two years and now the Iron Man aka Tony Stark has been taken on board as the brand ambassador.
Pete Lau, founder-CEO of OnePlus, said in a statement:
"We believe in having a laser focus in everything we do and in doing whatever it takes to create an exceptional experience for our community. Working with Robert Downey Jr, we see that these ideologies are reflected in him as well, in his creativity and dedication. This synergy has us convinced that nobody could represent what we stand for better and we are delighted to welcome Robert Downey Jr into the OnePlus family."
The company also tweeted on the same on their official Twitter handle 'welcoming Robert Downey Jr. to the family'. Have a look at the tweet.
We've believed in creating exceptional experiences for our community. The common ground in our ideologies & values convinced us that no one else could better reflect what we stand for.
Another embodiment of the Never Settle spirit – We welcome Robert Downey Jr. to the family! pic.twitter.com/uCpqVsJ5ZH

— OnePlus India (@OnePlus_IN) May 16, 2019
OnePlus launched OnePlus 7 and OnePlus 7 Pro simultaneously in New York, London and Bangalore on 14 May 2019. In India, the price of OnePlus 7 Pro starts at Rs 48,999 and OnePlus 7 starts at Rs 37,999.
For more updates like this, stay tuned to our space.
Also Read: Iron Man Aka Robert Downey Jr Shares Photo With Entire Avengers Cast