Delhi: Robert Vadra's lawyer alleges raids on close aides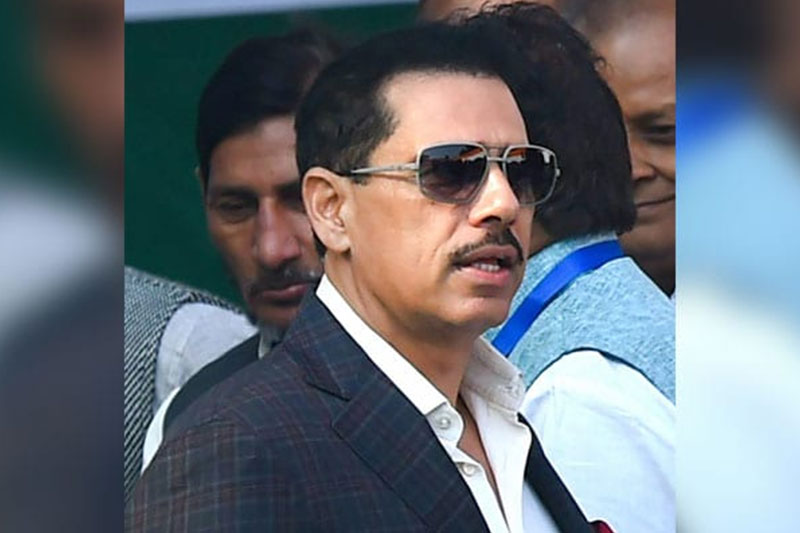 On Friday, industrialist  and bother-in-law of Congress president Rahul Gandhi, Robert Vadra's lawyer and his other close aides are being raided by the Enforcement Directorate (ED) across Delhi and Bengaluru. Currently, probe teams are currently conducting searches at three locations in the national capital. His lawyer has alleged that the Enforcement Directorate officials have raided three companies closely associated with his client, and locked it up in a 'dictatorial fashion'.
As quoted in ANI, Vadra's lawyer also said, "They have locked our people of Skylight hospitality inside, they are not allowing anyone to go inside. Is this Nazism? Is this a jail?"
Apparently, he also accused the Narendra Modi led BJP government of victimising his client and those close to him despite not having any evidence against him. He further told reporters, "It has been 4.5 years and they found nothing, so now they are locking us outside and planting and fabricating evidence."
As quoted by news agency PTI, an ED official said that the raids pertained to assets held abroad by Mr Vadra's aides as well as discrepancies in past defence deals. He also added, "The searches at the premises of the three people linked to firms of Vadra were related to alleged commissions received by some suspects in defence deals."
Apparently, this comes two days after Vadra termed ED's summon in the case as a 'political witch-hunt' and alleged that government departments were operating on an 'agenda to besmirch' his reputation.
Earlier ED had summoned Vadra in connection with its money laundering probe in a land scam case in Rajasthan's border city of Bikaner, officials had said last week. He had alleged in a Facebook post, "The political witch-hunt carries on unceasingly with government departments clearly operating on an agenda to besmirch my dignity and reputation."
Meanwhile, the Congress reacted to the raids, claiming that the BJP was resorting to unsporting activities in the face of an impending defeat in the ongoing assembly polls. In one such tweet, it was written, "Sure shot defeat in 5 states unnerves Modi govt; unleashing revenge and vendetta against Robert Vadra to divert narrative. Commenting on the matter Randeep Surjewala tweeted saying.
Sure shot defeat in 5 States unnerves Modi Govt to again use the old tools – unleash revenge & vendetta against Mr. Robert Vadra to divert the narrative.

Such cowardice & intimidation will not subjugate either the Congress Party or the will of people.

Satyamev Jayate!

— Randeep Singh Surjewala (@rssurjewala) December 7, 2018
Notably, the timing of the raids, which coincided with the ongoing assembly elections in five states, was questioned by some. Former Jammu and Kashmir Chief Minister Omar Abdullah, tweeted, "The Enforcement Directorate has done a damn fine job taking attention away from the exit polls, maha polls & polls of polls."
Also read: UP mob violence: Soldier seen in videos allegedly shot cop