Rohan Mehra REACTS to 'Yeh Rishta Kya Kehlata Hai' co-star Karan Mehra's arrest
Rohan Mehra has opened up on his 'Yeh Rishta Kya Kehlata Hai' co-actor Karan Mehra's arrest. Here's what he said!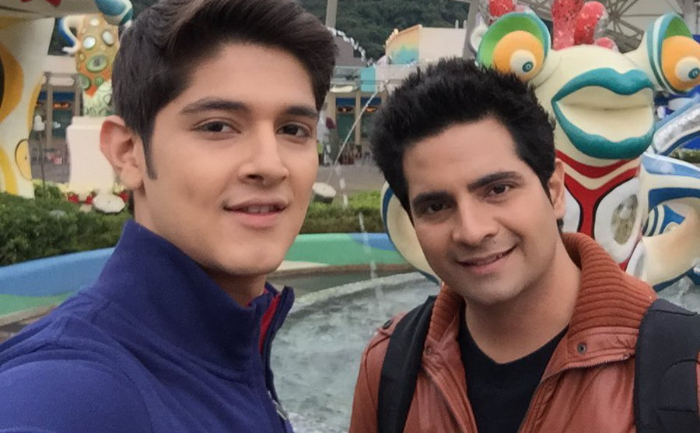 Karan Mehra has been in the headlines since morning today, ever since, he was arrested by the police after his wife and actress filed a complaint against him after their brawl. Soon after, he was granted bail. Now, Karan's 'Yeh Rishta Kya Kehlata Hai' actor Rohan Mehra who essayed the role of Karan's son Naksh Singhania reacted to the arrest. The two also appeared together on 'Bigg Boss 10.'
Rohan spoke to SpotBoye and said: "I am extremely shocked to read the news. But I won't like to comment on the matter at the moment as I feel it's their personal life and they only know what has gone wrong."
Further, he added, "I know him since last 5-6 years and he is a very good person in real life. He has been very respectful towards with everyone working with him on the sets including technicians. I have never seen him losing his temper or raising his voice on somebody. In fact we have stayed together in Bigg Boss where controlling oneself at times becomes very difficult but there also he was the one who has always maintained his calm."
Lastly, he said: "Karan is just like his onscreen character (Naitik) in real life a good husband, son. I have also met Nisha, and he has always respected her a lot. She, too, is an amazing person. I just hope things get fine between them."
Meanwhile, in an interview with India Today, Karan made shocking allegations against his wife Nisha Rawal and said that she spat on him and even smashed her head on the wall, and told everyone that he did it.
Stay tuned to The Live Mirror for more updates.
ALSO READ: Karan Mehra Makes Shocking Claims Against Wife Nisha Rawal Post Bail