Joe Root: Tried decoding Kuldeep Yadav as much as possible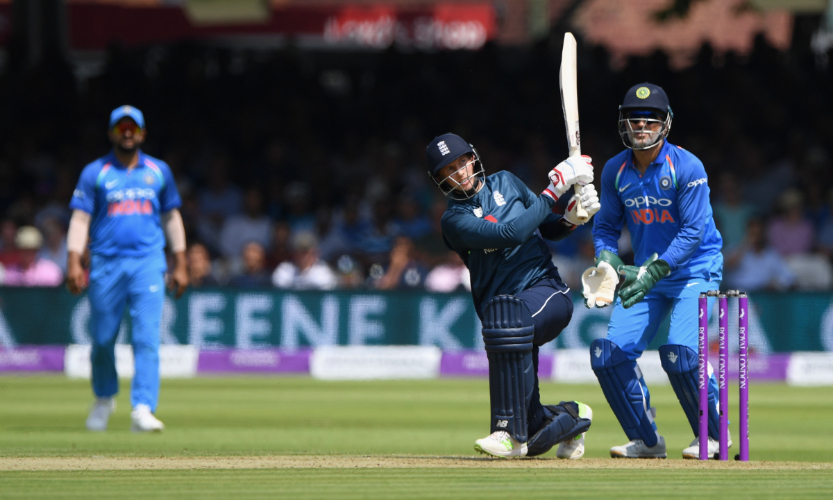 Kuldeep Yadav has had a great time in England since his arrival. He has taken 14 English wickets in the four matches that played including two T20's. He has been a major asset for Virat Kohli led side as the hosts failed to decode the Indian china man on a number of occasions. He picked three crucial wickets in the second ODI as well.
The reliable England number three, Joe Root also struggled to pick the Kanpur boy and gave away his wicket twice playing just four deliveries in the earlier matches. His lack of form resulted in his exclusion from the T20 side in the third match of the series and it was high time that he performed as England were looking for someone to add stability in the middle overs. Who better than the 27 year old could provide it.
Also read: Ramesh Powar roped in as interim coach of India women's team
Joe Root scored an impressive match winning 113 runs holding the innings together which resulted in England winning the second ODI to level series 1-1. He played Kuldeep Yadav with precision and looked solid from the word go. He maneuvered the difficult balls and scored aggressively when there were and lose deliveries.
"I have only faced four balls against him in the last couple of games. But ultimately you have got to trust your game and your technique. I felt that the four balls I did face, I thought I was picking him okay. So it was more about spending some time out there and trusting the way I play spin. I haven't faced much of his type of bowling but having a few overs under my belt gave me quite a lot of confidence", Root said.
Joe Root scored his 12th ODI hundred ensuring a 86 run victory for the hosts. The decider will be played at Headingley on Tuesday.