Rosario Dawson Celebrates 40th Birthday By Posting Her Topless Video On Instagram
Rosario Dawson posts topless video to mark 40th birthday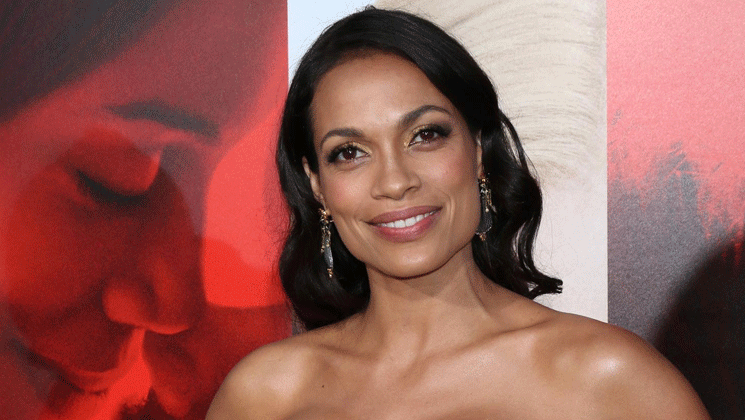 Rosario Isabel Dawson, who was recently linked to 2020 Presidential Candidate Cory Booker, has shared a topless video of herself on Instagram to mark her 40 birthday. Yes, Rosario Dawson has just turned 40-year old. Taking to Instagram, Dawson posted a video in which she can be seen enjoying the tropical sun, adjusting the shot to show herself turning away from the camera and showing off her bare back.
The topless video of Rosario Dawson has gone viral on social media and garnered more than 218,184 views and plenty of positive comments. Notably, Dawson has recently completed a milestone of having more than 1 million followers on Instagram. There are fans of her, who were thrilled to see Dawson showing off her well-toned body on the photo-video sharing application.
She still looks younger at 40. The American actress, who has featured in several movies and TV shows has been taking care of her body beautifully.
"I've been starting to drink clay lately," Dawson had earlier told The Cut. "There's really good, fine, food-grade clay that helps to clean out your system and rid you of parasites. I'm very natural about stuff, so it's clays and vitamins in my skin care, too," she said.
Sharing the video, she wrote on Instagram: "Here's lookin' at you 4D #BlissMore"
Watch the video below:
As we have told you she was romantically linked to Booker. Confirming his relationship with Dawson he said that they were dating in March while at a campaign stop in New Hampshire.
"I am dating Rosario Dawson and I'm very happy about it," Booker told reporters at the time. "She's a wonderful actor."
A day earlier, Dawson spoke highly of Booker in a conversation with TMZ.
"He's a wonderful human being," Dawson said. "It's good to spend some time together when we can. Very busy."
"I am just grateful to be with someone that I respect and love and admire so much who is so brilliant and kind and caring and loving," she added.