RSS criticises Pinarayi Vijayan on Sabarimala Temple, know what they said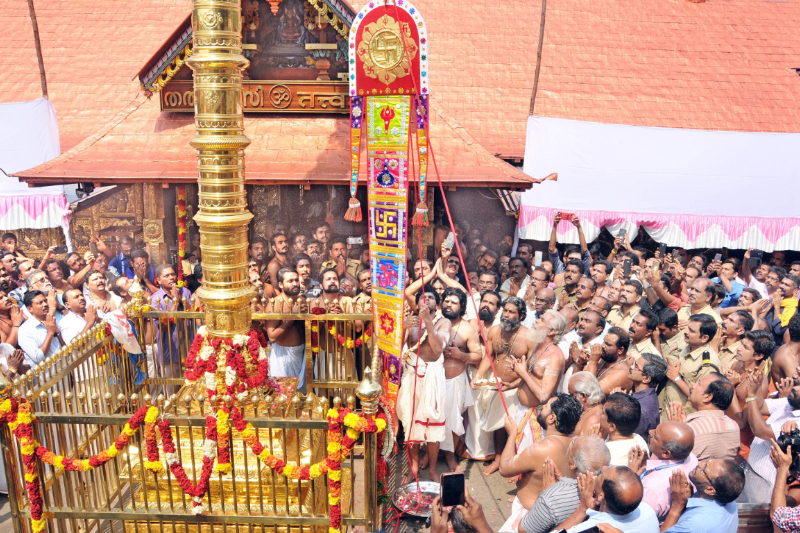 Rashtriya Swayamsevak Sangh on Wednesday went on criticising the Kerala government move on Sabarimala  temple verdict. The Hindu outfit was of the opinion that Pinarayi Vijayan government took the step immediately and this has hurt the sentiments of the devotees.
Reacting on Vijayan's comments, RSS general secretary Bhaiyyaji Joshi said though the Sangh respects the Supreme Court's judgment, but the sentiments of millions of devotees — including women — cannot be ignored. Joshi was even of the opinion that that Vijayan's decision to let enter women devotees in the temple was taken without considering the sentiments of people.
Joshi's comments were a complete U-turn of his previous 2016 statements where he had said that barring women from Sabarimala made no sense even if it was in the name of a thousand-year-old custom. In that TV interview he had said, "The RSS wants to allow all women up to the limits set for men." Now, looking at the contradictory comments, RSS' changed stance is quite confusing.
Commenting on the Supreme Court verdict, Vijayan said on Wednesday, "Kerala government will not file review petition on Sabarimala verdict. Will ensure facilities and protection to women devotees visiting Sabarimala." He added that adequate security arrangements will be made at the premise and police personnel will from Kerala and neighboring states will be deputed to ensure law and order.
He said, "Women police personnel from Kerala and neighboring states will be deputed to ensure law and order. Women who want to go to Sabarimala cannot be stopped." His reactions came after devotees of Lord Ayappa wanted the government to file review petition after they though Supreme Court verdict compromised their religious beliefs.
ALSO READ: Pinarayi Vijayan: Kerala won't file review petition on Sabarimala verdict