"Saam, Daam, Dand and Bhed" said Maharashtra CM Devendra Fadnavis regarding palghar LS bypoll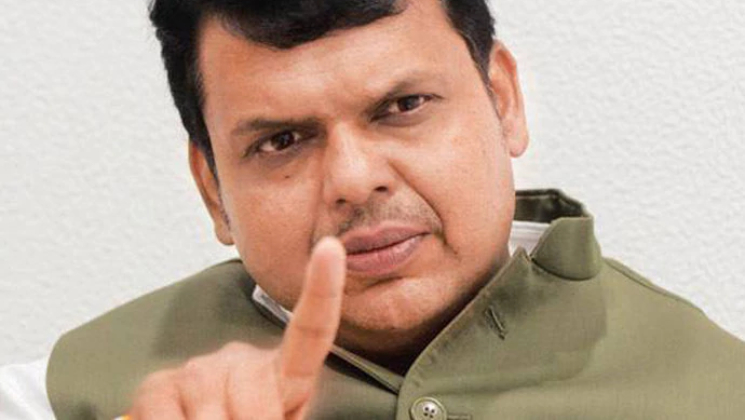 On Saturday, profess audio-clip in which Maharashtra Chief Minister Devendra Fadnavis is allegedly heard exhorting his activists "to win Palghar elections" at any cost, has kicked up a massive political controversy.
Sena president Uddhav Thackeray released the same audiotape and Fadnavis termed it as "twisted" which turned the combat between BJP and Shiv Sena more bitter.
Fadnavis alleged that Sena had edited the clip and said he was ready to face action if what he had said in it was found inappropriate. Sena has put up late BJP MP Chintaman Wanga's son Shriniwas as its candidate, upsetting BJP.
Both BJP and Sena extensively promoted themselves in  Palghar district which has two faces: Adivasi hamlets nestled amid high trees and mountains, and towers in Vasai and Virar.
The audio clip comes on a day when the National Democratic Alliance (NDA) government headed by Prime Minister Narendra Modi completes four years and just two days before the high-stakes Palghar Lok Sabha by-elections of May 28.
"My last sentence in the clip was that we are in power, but we will never misuse it. This line they never released," said Fadnavis.
Moreover, he also added  "We have a huge challenge before us….Some people are challenging our very existence. They are behaving like friends but backstabbing us and we must hit back. If anybody is bullying (dadagiri) us, we must attack them. They must know that I am a bigger bully. I am firmly standing behind you," Fadnavis' voice is heard in Marathi.
Last fortnight, Fadnavis had made it clear to all that the Palghar electoral battle would be a tough one when he said: "Come what may, we shall win Palghar seat. This was a BJP seat. What the Shiv Sena has done is wrong. Winning it would be a fitting tribute to the late Chintaman Vanga."
However, BJP spokesperson Girish Vyas and other senior leaders dismissed the audio-clip as 'doctored' and said the party would lodge a police complaint in the matter on Saturday, even as Fadnavis was likely to comment on the issue.
Picture credits: DailyO