Sabarimala: Restrictions imposed before shrine reopens on Monday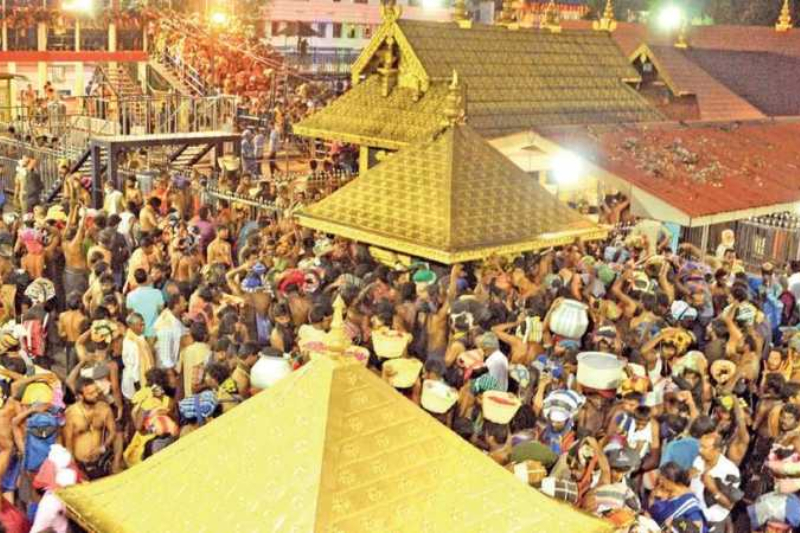 Days before the Sabarimala temple in Kerala is set to reopen, the Pathanamthitta district administration has announced a temporary ban on large gatherings at the pilgrimage site and surrounding areas from Saturday night. Restrictions have been imposed under Section 144 of the CrPC, which prohibits gathering of four of more people. This will be in force at Elavunkal, Nilakkal, Pamba and Sannidhanam until Tuesday midnight. Police patrolling will also be intensified to ensure that nobody is harmed.
Women devotees and journalists who had approached the shrine were attacked by right-wing activists on October 17. This happened, when the gates had opened for the first time after the Supreme Court revoked an age-old ban which prohibited women of menstruating age from entering the temple. Even after that, several women tried entering the temple but they were turned down.
On the other hand, Congress leader Ramesh Chennithala had accused the Kerala government of 'creating friction instead of dousing passions' in the Sabarimala issue. "The BJP and the Rashtriya Swayamsevak Sangh (RSS) have only one agenda. The Pinarayi Vijayan government should have come out with a proper plan to avoid trouble," NDTV quoted him saying. He also added the government has no business interfering with the pilgrimage.
Right-wing leaders across the country, from RSS chief Mohan Bhagwat to BJP president Amit Shah, have objected to the Supreme Court verdict. Mr Bhagwat had claimed last month, that the judiciary's decision had not taken the nature and premise of tradition into consideration, giving rise to 'divisiveness' in society.
Also read: Sabarimala row: Amit Shah expresses wish to offer prayers at shrine in November