Sabarimala temple: Kollam Thulasi makes controversial comment, case filed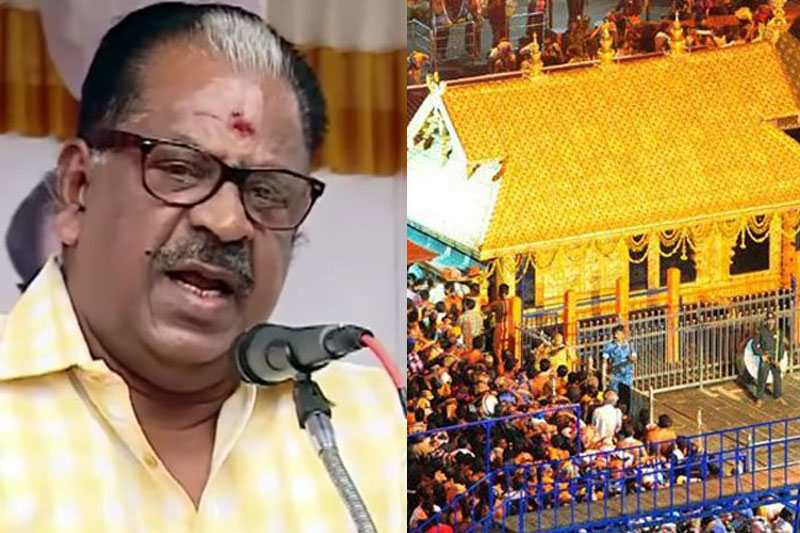 Malayalam actor Kollam Thulasi who made a controversial comment on Friday stating 'women coming to Sabarimala temple should be ripped in half', will soon have to make rounds of court proceedings. A Democratic Youth Federation of India (DYFI) activist had filed a complaint against him on Saturday and the case was registered by Chavara police.
Speaking at an event on Friday, Thulasi had made this controversial comment on allowing women to enter Sabarimala temple by the Supreme Court. The event was also attended by BJP state president P S Sreedharan Pillai.
At a 'Save Sabarimala' campaign organised by constituents of BJP-led NDA, such as Bharath Dharma Jena Sena, the actor had issues a threat. He is the BJP member who contested from Kollam in 2016 Assembly elections and had been vocal on the issue.
Addressing the crowd, the actor had said, as reported by Indian Express, "You mothers should go to Sabarimala. Because some women will come there. They should be torn into two pieces. One portion should be thrown to Delhi and another to the room of the chief minister. I know, you are not going… because you are all educated and sensible… Ayyappan has started working.. the mind of Devaswom minister has started changing."
Requesting the people to chant Ayyappa keerthanams loud enough to "rupture the eardrum of Vijayan" (Kerala Chief Minister), Thulasi said, "Also, the idiots in the Supreme Court should hear the chanting."
ALSO READ: Sabarimala: Yuvamorcha protest turns violent, police use water cannons to disperse crowd