Sabarimala Temple In Kerala Reopens After Six Months
Sabarimala temple reopens; 250 devotees a day, coronavirus test report mandatory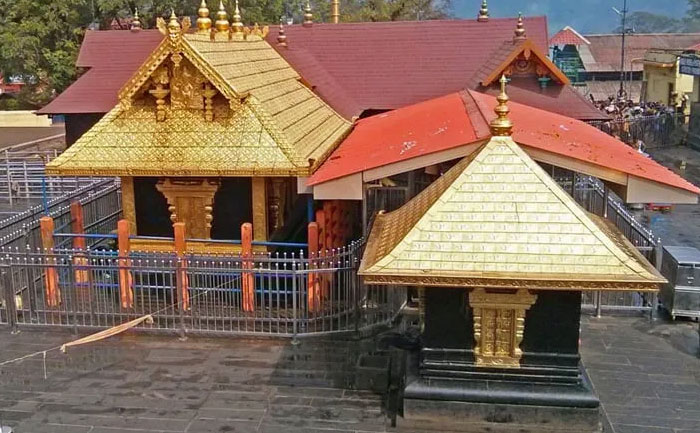 Sabarimala temple in Kerala, dedicated to Lord Ayyappa has opened up its gates for devotees. The temple which remained closed since March 24 due to COVID-19 pandemic, is all set to reopen one day before the Malayalam month of Thulam. This is the first time since March 25, that devotees are being allowed to offer prayers at the temple.
The temple, which reopened for a five-day puja on a monthly basis, will allow pilgrims to offer prayers till October 21. But devotees need to follow certain guidelines to curb the spread of coronavirus.
Here is all you need to know about the guidelines set by the Travancore Devaswom Board:
1. The temple shall reopen on Friday at 5 PM. However, entry for devotees will commence on the next morning at 5 AM.
2. Devotees will have to get their darshan time and date bookings registered via the virtual queue system, online.
3. Not more than 250 devotees will be allowed to visit the temple per day.
4. It will be mandatory for the devotees to produce their Covid-19 negative certificates (not older than 48 hours before their visit) upon their arrival at Pamba, the base camp of the temple atop the hill.
5. Those arriving without a COVID-19 negative certificate will have to undergo a test for a fee at Nilakkal. They will be allowed only if their report is negative.
6. Devotees between the age group of 10-60 will be allowed. Each of them will be expected to wear face masks and gloves and carry a sanitiser.
7. They will also have to follow social distancing and hygiene protocols strictly.
8. The customary dip in the holy river Pamban shall not be permitted.
9. Devotees need to carry a medical certificate which states that they are fit to trek the holy hill.
Also Read: Supreme Court Refers Sabarimala Review To Larger Bench