Sabarimala Temple row: Supreme Court rejects urgent hearing on review petition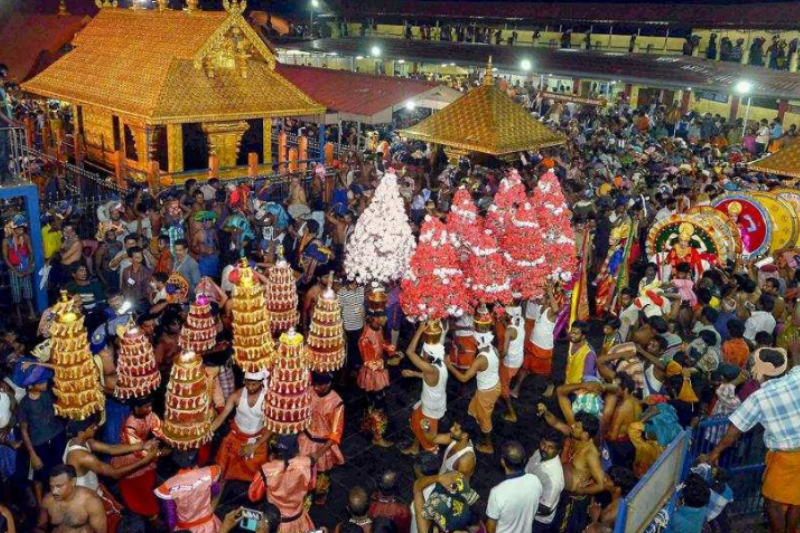 Despite Kerala Chief Minister Pinarayi Vijayan reiterated that state government would obey the Supreme Court's order. There are some organisations on Monday filed review petitions in the apex court challenging its 28 September, Sabarimala Temple verdict.
Newly appointed Chief Justice of India on Tuesday rejected a plea seeking an immediate hearing of review petitions challenging the banning women's entry into Kerala's Sabarimala temple. While the advocate wanted this matter to be heard before the court closes for Dussehra holidays on October 12.
The review petitions argue that 'reform' does not mean rendering a religious practice out of existence on the basis of a Public Interest Litigation filed by "third parties" who do not believe in the Sabarimala deity.
A Constitution Bench of the apex court, in a majority of 4:1, had retained the 12-year-old PIL filed by Indian Young Lawyers Association challenging the banning women aged between 10 and 50 from undertaking the pilgrimage to Sabarimala temple.
The Bench found that women were not allowed on the basis of their menstrual status. It was like "treating women as the children of a lesser God is to blink at the Constitution". It was a "form of untouchability" abolished decades ago. The ban on women was derogatory to equal citizenship. The right to practice religion should yield to the right of the dignity of women aged between 10 and 50.
"The government does not want to clash with the faithful. At the same time, the government will not succumb to the attempts of the politically motivated forces who want to foment tension in society. The government will go ahead in upholding the reformative tradition of the state,'' Kerala CM said.
"The petitioners believe that no legal luminary, not even the greatest of jurists or a judge, can be a match to the common sense and wisdom of the masses. No judicial pronouncement, even of the highest judicial tribunal in this country… can be a match for 'the voice of the people," the petition read.
"The lifting of the prohibition at the instance of third parties, in spite of opposition by a large section of women worshippers, is anomalous," the petition said.